You should have by now registered to compete in this year's Bartender Magazine Bartender of the Year competition sponsored by Havana Club — if you haven't, not to worry. You can still register your interest in competing by heading to australianbartender.com.au/bartender-of-the-year-2014 and filling out the form.
This year's winner takes home the grand prize of a once in a lifetime trip to Cuba, the home of Havana Club. If you think hitting the streets of Old Havana and following in the footsteps of legendary boozehounds like Ernest Hemingway sounds fun, just think of how much better it will be when you're there as a guest of Havana Club! Oh yes, there will be rum.
To help you prepare for this year's comp — the written exam takes place on Monday September 29 — we asked last year's winner, Sean Chow, for his tips to get you ready for the toughest comp of all.
What advice would you give for bartenders giving this year's comp a crack?
ADVERTISEMENT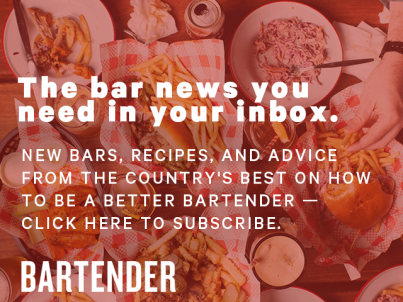 &nbsp
"Make sure you read your Bartender magazines from the previous year. Have a very solid knowledge in all things spirit (production, history, etc), beer and wine. Know the sponsor spirit back to front.
Know all your classic cocktails, especially the ones featured in the magazine. Have a crack at smaller comps to get that experience up on stage. This is important, it doesn't matter what you place, you gain invaluable experience. Quiz the experienced campaigners in the competition game about how they succeed and their little tips and tricks, and if you don't know who they are, just ask around.
Will you enter to defend your title?
Not this year, as I have other projects I am focusing on, but I will definitely plan to give it another crack in the future!