Tequila. It's all about the agave, according to the experts we spoke to for this story. If you're a little mystified by how great tequila comes to be, these experts will shine a little light on the methods and the means that go into each bottle.
Distillery: Dulce Vida 
The Expert: Carlos Jurado
ADVERTISEMENT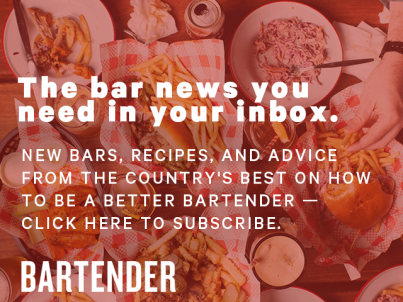 &nbsp
The Job: Master Distiller
Length of time in role 
Since 2008.
How did you come to be in this role? 

Through a tie to a previous project related to the agave nectar business. I have been serving in Master Distiller capacity for various tequilas for 35 years now.
Can you briefly describe the production process/distillery setup?  
First off I think it's important for you to know that our project from start to finish is a fully sustainable, organic and fair-trade process.
We select only the very best highland agave from a co-op of certified organic growers from the areas around our facility in San Ignacio.
That agave is cooked and milled on site.  Juices extracted from our agave are then transferred to our open-air fermentation room where they go through initial and secondary (malolactic) fermentation steps.
Once Mother Nature shows us that the fermentation processes are complete we then transfer over to our stillroom and produce one of the most gorgeous blanco tequilas ever.
For any of our aged expressions we transfer liquid over to our barrel room where they will rest until we feel their flavours match our desired pull for our reposados (11 months) and añejos (24 months).
The heads and tails from distillation and grey water on site are collected in a holding pond behind our facility where they are pH balanced then added to the agave fibers from our milling process.  That process is repeated five times breaking the fibers down into a nutrient rich soil supplement that is given back to our co-op of growers thus completing the fair-trade sustainability project circle.
Because of our efforts to do this, keep an utmost clean facility and maintain strict organic certification standards our distillery has received a coveted "Green" certification.
Could you briefly describe how you go about agave selection — how do you know when they are ready to be harvested?  
Mother Nature tells you when her agaves are ready to be harvested.  The base of the agave plant starts to show small rust colored spots that means that it has reached full maturity.  We only select plants that are ready to be harvested rather than harvesting all of a field where a majority are ready or close to being ready.  This ensures we have nothing but the very best, ripe, high brix agave.
What do you think are the hallmarks of a great tequila? 
• First and foremost the quality of their agave.
• Time and attention to what they do to be a part of their local community not. just contracting for juice production to create a brand.
• Passion in their craft
You should be able to taste the terroir in your tequila. The open air yeast, the water and the elevation all play a big part in the flavor and you should be able to experience and enjoy that in your tequila.
Distillery: Tequila Avion
The Expert: Ken Austin
The Job: Founder and Chairman
Length of time in role: I've always been a tequila guy.
How did you come to be in this role?

I started my career in spirits at Gallo and Seagram and have always loved the tequila spirit. It was really a lifelong dream to create my own brand with my own recipes.  One day I simply got on an airplane (Avión) and flew to Jalisco Mexico to begin. It was not easy but nothing ever is. To me, never cutting corners is the key to greatness and with Avión it is about the love of the tequila and creating the finest tequila that people could truly enjoy and say was delicious. That passion drove me to create Avión, which was voted best tasting tequila at the San Francisco World Spirits Competition.  Talk about a dream come true!
Can you briefly describe the production process/distillery setup?
Tequila Avión is produced with only the finest estate grown Avión Agave found in the highest regions of Jalisco, Mexico in a town where our distillery lies called Jesus Maria. The agave in this region are known to be the most coveted for tequila production due to the soils rich mineral content thus creating a sweeter piña.  Avión Agave are grown at 7000 feet above sea level, an elevation that creates stress on the piña that in turn leads to more depth and sweetness.  Once harvested, Avión Agave is slow roasted in brick ovens at low temperatures for three days, protecting the naturally rich flavor.  It is also important to note that with Avión, we do not conform to the 2 months aging of Reposados in the market, Avión Reposado is always aged 6 months.  Also, in contrast to other Anejos aged 1 year, Avión Anejo is aged for 2 years, twice as long as industry standard.  You may ask why we do this and the answer is simple…because we can and we must given the vision and mission to deliver the best product to people around the world.  Again, cost cutting is not in our vocabulary
at Avión.
Tequila Avión is small batch distilled. Our Master Distiller carefully pays attention to every detail and removes a significant portion of the "heads" and "tails", with his focus on the heart of the distillate. This is why it takes 25-30% more Agave to make each bottle of Avión.  It does cost us more to create this fine liquid but cutting corners is not our way.
After distillation, Avión is filtered through its proprietary ultra-slow filtration method.  This process filters Avión up to ten times longer than other tequilas, resulting in a smooth and agave forward tequila.
Could you briefly describe how you go about agave selection — how do you know when they are ready to be harvested?
First, we only use state grown Avión Agave again, from the highest elevation of Jalisco.
From a production perspective, when the agave plant is ripe, a stalk shoots up from the center of the piña  It's the telltale sign for our jimadores that it's ready to hand pick and harvest.  We will never use an agave piña until it is fully mature.
What do you think are the hallmarks of a great tequila?
For starters, it must be sold in Australia!
A true agave forward liquid is key. Avión is distilled 2 times only.  Over-distilling the product strips that rich flavor from the final product. Fine tequilas should also be smooth to the palette and the hallmark of fine tequila is a hint of black pepper.
It is important to note that Avión Silver (Voted World's Best Tasting Tequila at the San Francisco World Spirits Competition) is really the key of our brand. It should be for any other brand as well. Silver tequila is the base for everything that we do. If you don't have a great Silver, you can't have a good Reposado, or Anejo.
Distillery: La Alteña
The Expert:  Carlos Camarena
The Job: Master Distiller. He grows the agaves and supervises all aspects of tequila production.
Length of time in role: 20 years.
Answered by Tomas Estes for
Carlos Camarena

How did you come to be in this role? 

He took over for his Father, Don Felipe who was running the show prior. His Father before him did the same, took over for his Father. Carlos is a third generation tequila maker.
Can you briefly describe the production process/distillery setup? 
All agaves used for production are grown and cared for by the family themselves. The raw agaves are cooked in stone ovens slowly, at a low temperature. The water used to bring the sweet 'honey water' to the right brix for fermentation is pure spring water which comes naturally out at the distillery. The fermenters are made of pine wood  which absorbs the consortium of previous musts. They are also open to receive airbourne yeasts and …The fermentation takes 72 — 96 hours which is longer than most. All processes are given time. The first distillation is in a medium sized still and the final distillation is an all copper 300 liter still which is ancient. Again, the distillation is done slowly.
Could you briefly describe how you go about agave selection — how do you know when they are ready to be harvested? 
Ocho uses only hyper-ripe agaves. These show their maturity by the way the leaves 'pencas' begin to depress in the center and the body of the agave shows signs of a reddish brown coloured ring. Of course, only the healthy robust plants are harvested and used.
What do you think are the hallmarks of a great tequila? 
A great tequila has tons of agave flavour both in concentration and complexity. The essence of the agave should be bold and balanced. I look for a combination of fruit, sweet roundness with dry acidity which holds the flavours together , gives the spirit 'raciness' and structure.