Bacardi has just unveiled its first bottle redesign in over a decade, with a big emphasis placed on the long 150-year plus history of the brand.
"It is packed with finely crafted touches. The iconic Bacardi bat logo, representing good fortune, good health and family unity was inspired by hand-drawn Bacardi bat designs from the early 1900s," said Kristie Asciak, Bacardi's head of marketing.
"It features hand-cut fonts inspired by those adorning the Art Deco El Edificio Bacardi, the brand's former sales office and iconic bar in Havana, Cuba and all the paper labels are made from recycled cane fibre, a by-product of rum making."
The new bottle was launched around the globe yesterday with the limited release of 100 bottles worldwide — we heard that only a few bottles made it to Australia.
ADVERTISEMENT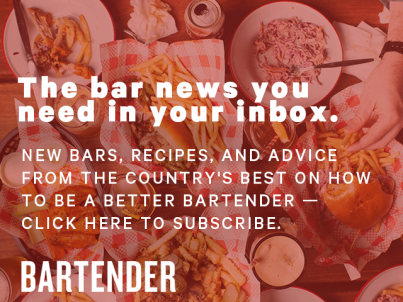 &nbsp
The new bottle will reach Australian shores in time for the global Bacardi Legacy final held in Sydney in May this year. Check out the great video below to get an idea of the work that went into the redesign.