London Fields
Corner of Montague & Raven Street, West End
londonfields.com.au
Bonnie Shearston and Tom Sanceau, owners of the award-winning Brisbane venue Public, as well as Red Hook and Coppa Spuntino, have thrown open the doors on their new gastropub, London Fields.
Rob Scott (ex-Papa Jack's, Public) in as head bartender, and they've got a 14-strong list of cocktails that draw upon English icons like Michael Caine for their inspiration.
They've got a smart rotating wine list that's focusing on boutique offerings, courtesy of their sommelier Alan Hunter. Hunter was named 2013 QLD Good Food Guide sommelier of the year, and is also the Courier Mail weekend wine columnist, so you can safely assume you're getting good drops on this list.
ADVERTISEMENT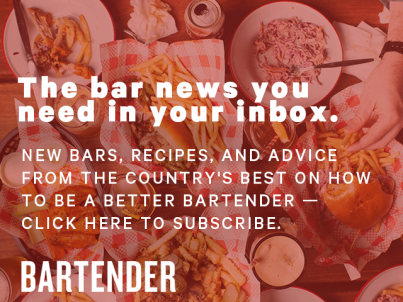 &nbsp
There's a great array of hearty bar eats to be had courtesy of chef Con Tsangaris (ex-Gerard's Bistro): roasted bone marrow, for one, as well as oysters, lamb ribs, a waygyu cheeseburger — the list goes on.
London Fields is no small operation, either, with this being just the first stage in a three stage plan Shearston and Sanceau have for the site. Stay tuned for the next developments in the project, which will be a bottleshop (run by Hunter), with plans for a basement bar to come online at towards the end of 2015 or early 2016.