It seems it would be impossible to not have the Old Fashioned appearing in this issue, not when you've got the team at The Gresham taking over the mag.
It's an emblematic whiskey cocktail, and one that seems to be finding favour more and more often. Heck, it's becoming so popular that we recently saw it described by a US bartender as the modern day Cosmopolitan and as such, a drink they'd like to see go away.
Personally, that bartender is talking out their hat or arm-garters or whatever.
It's fair enough to think of the Old Fashioned as the OG cocktail, the ur-Cocktail. It does, after all, hew pretty closely to that 1806 definition in the Balance and Columbian Repository, of a Cocktail being "a stimulating liquor, composed of spirits of any kind, sugar, water, and bitters." 
But, as spirits historian David Wondrich writes in Imbibe!, when the Cocktail first began the rounds it would have been made mostly with gin or perhaps brandy. Whiskey didn't gain favour until much later.
ADVERTISEMENT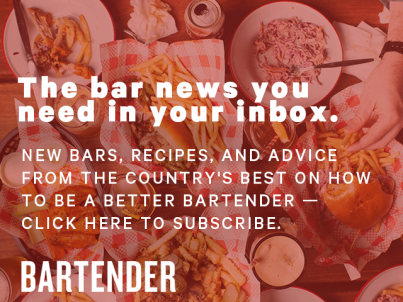 &nbsp
And the original Cocktail wouldn't have had ice, writes Wondrich, with the frozen stuff only becoming standard on each model from the end of the 1850s.
At The Gresham, the Old Fashioned is proof that the classics endure.
"Old Fashioneds are our number one, across any cocktail," says bar manager Ryan Lane. "And [across] almost any drink, it's definitely up in the top five sellers," he says.
But given Queensland is hardly the coolest of climates and given the strong, boozy nature of the drink, what's with all the Old Fashioneds? (Ice is certainly required in this climate).
"I think we can all thank, 10 years ago, when Mad Men aired. It hasn't slowed down since then, and Queensland is the biggest American whiskey market in Australia as well, so it kind of fits for us." 
Stir down all ingredients with ice to chill and dilute the drink.

Garnish with fresh citrus peel — squeeze oils over the top and on the rim.