Rums to rival the world's best
There aren't many iconic Australian brands that have enjoyed such an illustrious and colourful history than that of Bundaberg Rum.  It all started in 1888, when a group of enterprising sugar millers decided to do something about a surplus of molasses trickling from the cane fields of Bundaberg, a small and unassuming agricultural town in South-eastern Queensland.  In a spark of genius, they decided to make rum.
Today, as Bundaberg Rum's 125th anniversary approaches, a new generation of ingenious thinkers have come together to shape the next era for the liquid gold.  In 2009, three master craftsmen from the Bundaberg Distilling Company combined their rum-creating know how and convinced the purse holders that they should bring together a team of distillers, bondsmen and expert blenders to create a liquid that would rival the world's best rums.  This trio lit the fuse on what was to become known as the Master Distillers' Collective.
The Master Distillers' Collective
ADVERTISEMENT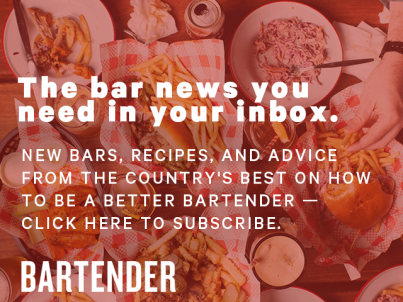 &nbsp
The formation of the Master Distillers' Collective gave birth to a new range of bespoke, limited edition rums – all with their own unique flavour and character.  Barrels were shipped to Bundaberg from all corners of the globe – sherry barrels from Spain, cognac barrels from France, Scotch barrels from Scotland, whisky barrels from the USA and port barrels from Portugal, to name just a few.  From here the Collective started to draw on the rich knowledge built up over the course of more than a century at the Bundaberg Distilling Company.  They started experimenting with barrels and flavours, developing rums that no one had seen before.
In 2011, the first public release of Master Distillers' Collective rum was launched.  These first boutique, hand crafted rums were  received with critical acclaim, with the first three releases – 10 Year Old, Port Barrel and Golden Reserve – all winning awards on the global stage.
From its humble beginnings, the Collective has grown into more than the original three.  The Collective describes everyone who has a hand in creating Bundaberg's new range of premium rums and everyone who believes that these new, bespoke liquids have the ability to compete with the world's best from South America, the Caribbean and beyond.  The Collective is a term that encapsulates all of the imaginative men and women who have played a part in shaping Bundaberg Rum into what it is today.
The Barrel House
Creating world-class rum requires a world-class facility.  After 3 years of planning and $2.7 million later, The Barrel House threw open its doors in September 2012.  Home to 1,000 American Oak barrels from all corners of the world, The Barrel House acts as the laboratory where the Collective hone their craft.   A hugely impressive facility, it is here where various finishing barrels sourced locally and abroad help create the unique rums that make up the Master Distillers' Collective range.
The development of the Barrel House formed part of the Master Distillers' Collective original vision. By dramatically enhancing the Distillery's ability to craft premium, quality rum, the Bundaberg Distilling Company is realising its vision to take rum production to the next level.
Dark Oak
Following on from its three successful predecessors comes the latest offering from the Bundaberg Distilling Company, Master Distillers' Collective Dark Oak rum, which was launched on 14 October.  The latest premium offering is matured in heavy hand-charred American Oak barrels, yielding a rum that has a rich, dark flavour, full of oak aromas and hints of caramel and raisin.  Only 60,000 bottles of the limited edition bottles will be released.
Towards November 22 2013
Next year will see Bundaberg Rum celebrate its 125th anniversary on November 22nd.  From a site that has endured floods and fires, droughts and depressions will come a new era of premium, hand crafted boutique rums to rival the world's best.
Over a century of knowledge and inspired thinking has culminated in the creation of the Master Distillers' Collective and the launch of The Barrel House.  It's a transformational time at the Bundaberg Distilling Company and one that's set to propel Bundaberg Rum into the next exciting chapter of its legendary tale.
The bartender's view – Tim Philips

"Dark Oak, the latest release from the Master Distillers' Collective, is a cracking drop.  It's a smooth, well-rounded and balanced rum which brings out the best characteristics of Bundy.  I've been lucky enough to have tasted the liquid and I'm currently experimenting with it using ingredients native to Australia.  Here's a cocktail I came up with that I think complements this rum perfectly:

Back in fashion-ed

50ml Bundaberg Master Distillers' Collective Dark Oak rum

10ml Sarsparilla reduction

5ml Penfolds Grandfather Port

2 dashes whisky barrel bitters

Approximately 2 standard drinks

For all of my bartender comrades out there, keep an eye out for Dark Oak in the second half of the World Class competition in 2013 from Diageo Reserve."

Tim Philips is one of world's most respected and recognised bartenders.
A growing trophy cabinet

For the first time in 124 years, Bundaberg Rum is making its mark beyond borders.  The first three Master Distillers' Collective releases have all received plaudits internationally.

Master Distillers' Collective rum

Release date

Awards

10 Year Old

6 March 2011

Silver Medal (International Wine & Spirit Competition)

Port Barrel

26 September 2011

Silver Outstanding Medal (International Wine & Spirit Competition)

& Bronze Medal (San Francisco Spirits Competition)

Golden Reserve

11 March 2012

Silver Medal (International Wine & Spirit Competition)

& Bronze Medal (San Francisco Spirits Competition)