With summer upon us we sat down with Ruben Aceves Vidrio, master taster, historian and global ambassador for Casa Herradura, one of Mexico's greatest tequila houses and home to el Jimador and Herradura tequilas. Read on to learn more about the elusive tequila category, what are the major misconceptions attached to tequila, how one should tackle their tequila & how Ruben best enjoys his Herradura tequila.
There is often little known about tequila and how it came to be, could you give us some background on the category and how it came into existence?
It all began back in the 13th Century when lightning struck a field of Agave plants and the local Mexican Indians discovered that the cooked agaves produced a very interesting aroma and beautiful sweet flavour, creating the foundation of tequila. In the 16th Century, the Spaniards arrived in Mexico, bringing with them the art of distillation. After tasting the natural, cooked agave juice, they were horrified with the sour taste and began to distil the liquid creating a spirit similar to that which we call tequila today.
The tequila category today has a wide spectrum of offerings, could you please explain how the category is segmented?
ADVERTISEMENT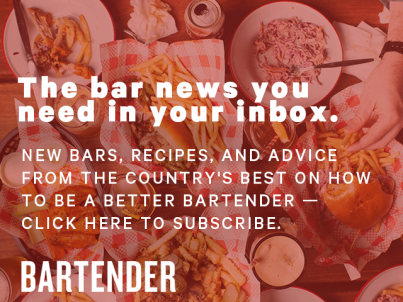 &nbsp
There are two main types of tequila; the 100% agave tequila, which is made out of distilling the juices of a single raw material, which is the blue tequila Weber agave.  The second type is the "Mixto" tequila, which has 51% of the alcohol coming from agave whilst the other 49% could be out of any other sugar source. Within these categories, there are then 5 expressions: blanco (non-aged), Gold (non-aged caramel colour), Reposado (aged in barrels for minimum of two months), Anejo (aged in barrels for one year) and Extra Anejo, (aged in barrels for three years).
What are the important things for people to look out for when deciding on their tequila?
First, it is better to choose 100% agave tequila, this will be obvious on the label and means that the tequila is made from 100% blue agave, it must've been bottled in Mexico and no other flavours are added after distillation apart from water. Then it is up to the person as to whether they like white or brown spirits, the true authentic tequila is the white one, which is un-aged. However, many like the taste that comes from the maturation process and so it is down to trialling and tasting until you find the tequila that suits your tastes.
What are the rules that must be followed in order for tequila to be called tequila?
1) 51% of the product must be made out of blue tequilana weber.
2) The agave must be grown within the designated areas of Mexico, Jalisco, Nayarit, Michoacan, Guanajuanto and Tamaulipas.
3) The actual tequila must also be produced within the above areas also.
4) Must be certified by the Government regulatory agency (CRT) and assigned a distillery number (NOM).
What are the biggest misconceptions people have about tequila? How do you overcome these?
Firstly, tequila is not MEZCAL with a worm; MEZCAL is a different spirit which is much rawer in its flavour. Secondly, tequila is not made out of a cactus but from the blue agave plant which is closely related to the Aloe Vera plant. Finally, people do not realise the complexity of the process behind making tequila. If produced in the right way tequila is an amazingly fine complex spirit just like the best Cognac or whiskey  brand you may think of and can be enjoyed as a fine sipping spirit, instead of purely as a shot, whose flavours are masked with lemon and salt. Unfortunately, there are many low quality tequilas that confuse people making them think that all tequilas are cheap, harsh spirits, but trust me they are not.
What do you believe makes the Herradura range so unique or distinct from other tequilas in the market?
There are a number of elements in our tequila making process that highlight the premium nature of Herradura. For example:
– 100% of the blue agave that we use for our tequilas is planted and cut on our Casa Herradura plantation.
– All of our tequilas are still handcrafted, 100% natural using natural fermentation and are aged in toasted and charred white American oak barrels.
– Herradura have led innovation within the category creating new tequila categories including the now extremely popular Reposado which was created by our very own Gabriela Romo de la Pena in 1974.
– Finally, we do not believe in rushing our tequila making process and so allow our tequilas to mature longer than the industry standards e.g. Reposado is aged for 11months ( 9 months is the industry standard), Anejo barrelled for two years ( twice as long as the  suggested industry standard).
What has been your favourite experience since becoming Herradura's Global ambassador?
It is hard to pick out just one since I have so many great experiences all over the world helping consumers to understand and appreciate great tequila like ours!
What is your favourite type of tequila and how do you drink it?
Whilst I believe it depends on the occasion, I thoroughly enjoy Herradura Plata and simply sip it in a cognac snifter glass at room temperature, perfection!