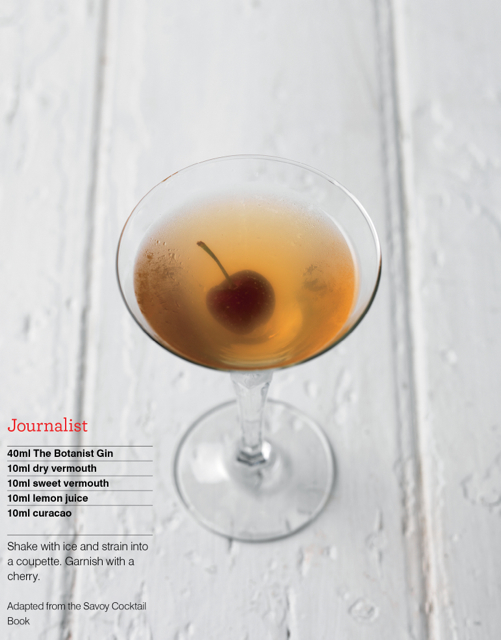 By Sam Bygrave
Photography by Rob Palmer
It's a tough time for journalists — the old media world is in tumult, print mastheads that have for many decades made the news have now become the news themselves; they fold, go bankrupt and disappear as technological change rips into them. Journalists have seen their workloads increase and their colleagues depart. They could do with a drink, and this one has their name all over it. Much like the paper that is tomorrow's fish and chips wrapping, this drink is a kind of rehashing of what has gone before, albeit with an alteration here and a tweak there. There's really nothing new — it's all built on the drinks that have gone before. It sits in that family of drinks that we come to as the martini and Manhattan — it's a spirit, some vermouth, and a dash or two of a liqueur to liven things up and bitters to bring it all together. But it has something new to say as well.
The lemon gives it the zing of an ascerbic editorial; the gin gives heft, girding the drink the way the fourth estate girds democracy. Sweet vermouth brings colour and life and a cheerful flavour reminiscent of the Sunday papers; the dry vermouth brings a serious side that rounds out the overall complexity of the drink, making it more broadsheet, less tabloid; it's demographic, if you will, skews a little older.
This drink has been around a while. One of the first references to it is in  The Savoy Cocktail Book, from 1930. But we think it stands up to the test of time — who knows, maybe we'll see a little revival. The times, after all, aren't so different.
ADVERTISEMENT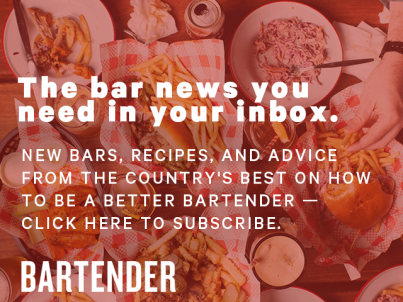 &nbsp