What's the one thing all bartenders need? More whiskey. And thanks to Southtrade and the Buffalo Trace distillery, that's exactly what Aussie bartenders will get when this uncut, barrel-proof and unfiltered bourbon lands in August.
It shares all the hallmarks of its bigger brother — like the George T. Stagg it is a big, bold whiskey bottled at barrel strength — but lands at a more accessible price.
It is a unique, limited and small batch product whose ABV will differ depending on the batch — and there will be a few batches bottled each year (the first batch tips the scales at 67.2% ABV). Master Distiller Harley Warlen describes the bourbon as tasting of  "rich, sweet, chocolate and brown sugar flavors mingled in perfect balance with a bold, rye spiciness. The boundless finish lingers with hints of cherries, cloves and smokiness."
ADVERTISEMENT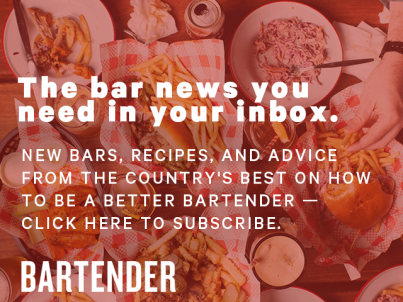 &nbsp
For more information hit up your local Southtrade representative.