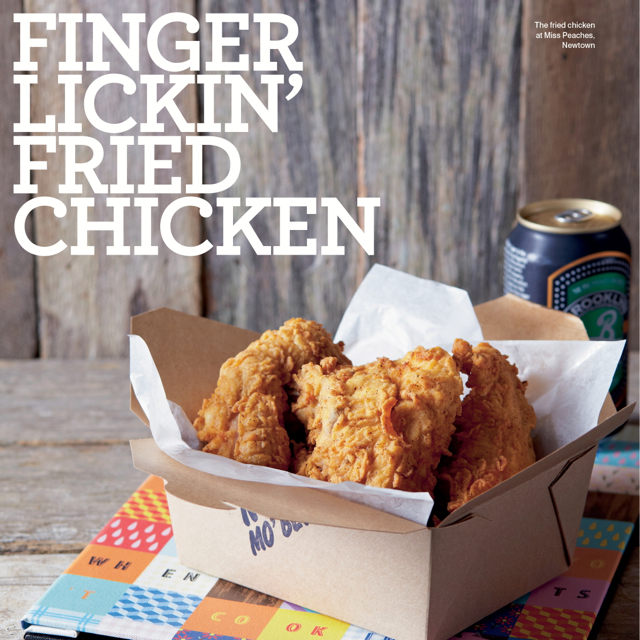 By Sam Bygrave
When we were compiling the food trends we'd seen for the 150th issue a couple of months back, the latest trend we noticed came straight outta' the deep south of America: fried chicken.
It suits the drinking of the times. Casual, finger-lickin' stuff. But there's nothing about fried chicken that is simple. There are many factors to consider, and the only way to find out is to get to eating, according to Katrina Higham, the executive chef at Joe's Bar, Melbourne. Her quest to fry the perfect plucka took her all the way to Texas, USA.
"There are so many different cooking methods that I saw whilst overseas and of course in Melbourne," said Higham, "but the only way I could start to work out how I wanted to do my dish was tasting loads of fried chicken in Texas."
"Once back in Melbourne, I spent two months working on the recipe and testing in the kitchen until we were happy with the results," she said.
ADVERTISEMENT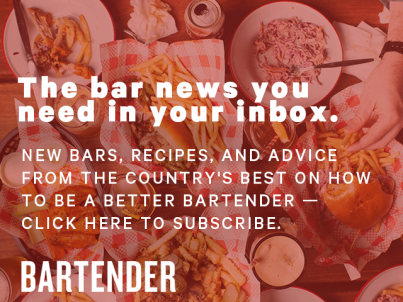 &nbsp
"My all time favourite place was Lucy's Fried Chicken in Austin, Texas. You drive in the car park that is loaded with Harleys and utes. It is grungy and dark and some of the best fried chicken that we ate whilst in America. Their fried chicken was done in buttermilk with brown meat and white meat, bones in and in a bucket, in the middle of the table. With a couple of cold beers, it was delicious."
At Joe's Bar, Higham is serving up the chicken off the bone, the lads at Newtown's favourite new pub-cum-temple to burgers and chicken, Mary's, serve theirs on the bone.
"It's as it comes," said owner Kenny Graham, "we get chickens whole and butcher them, so that's why you get them either half or whole. We serve up the drumstick, thigh, wing and the breast is the only part we take off the bone. And then we roast the carcasses off to make our chicken gravy. Nothing's gone to waste,"
he said.
The secret to the rave reviews they're receiving for their fried chicken, he says, is the fryer they use. "The biggest thing is the pressure fryer," he said, "It's a pressure deep fryer, we got it at a hospitality auction place. We went there for our furniture, and I moved my car and came back and walked in the room, and Jake was grinning. And I'm like, "what have
you done?"
He says, "I just bought this pressure deep fryer for 500 bucks," — which is a bargain!"
It's in the magic of this deep fryer that the legend of the Mary's chicken was born. "Things cook faster in a pressurised environment," said Graham, "and the reaction of the muscles is different. When we get some of the good chefs in here, they'll be eating it and they're like, 'how the fuck do you do this? You've got chicken breast that's piping hot, and juicy as fuck, how can you do it?' To get it that hot, it's normally dry, but
it's the pressure fryer, that's what it does — it's magic," he said of their juicy chicken.
Whereas Mary's is a believer in dousing the chicken in buttermilk prior to frying, Higham prefers another technique.
"I [don't] marinate my thighs in buttermilk," she said. "I don't like the dark colour and appearance that buttermilk gives to the chicken. My secret is egg whites!"
Recipe: Joe's Bar's southern fried chicken
Ingredients:
8 pieces chicken thigh, bone out,
skin off
4 egg whites
220g flour
30g salt
32g white pepper
22g onion powder
25g garlic powder
12g cayenne
30g smoked paprika
4g dried oregano
Oil, for frying, preferably vegetable oil
Method:
1. In a medium sized bowl, mix all the dry ingredients together except for the egg whites and chicken.
2. In a second bowl, place the egg whites ready for dipping.
3. In a large pot, heat the oil to
170 degrees. Do not fill more
than ½ full.
4. With each piece of chicken thigh, dip in egg white, then in the flour mix and back in egg white and flour mix again.
5. Fry the chicken for approximately 8-12 minutes or until golden brown. If you have a probe thermometer you can check it to ensure it reaches 82 degrees Celsius.
6. Season with salt and serve immediately.