Love On Top
33 Bayswater Road, Potts Point
facebook.com/loveontoppottspoint
As you'll see in the coming February issue, we're fond of a dumpling or two when it comes to having a drink — and that's just what you'll find at Love On Top.
Billed as a "cocktail, wine, and Chinese-inspired dining experience" the bar sits on the mezzanine level in the same complex that houses Hugo's Lounge. It's not a small space, with a bar and open kitchen (where you can check out the chefs creating dumpling magic) on one side of the room that looks out over tables, and an outdoor courtyard area in amongst the trees of Bayswater Road.
The venue comes from Simon Mercier and Agnes Shield, owners of Name This Bar on Oxford Street, and is being run by Olivia Rockwell (ex- The Morrison). Wines are sourced from small family producers and picked with chef Kenny Kong's (ex-China Doll) creative and tasty handmade dumplings in mind.
ADVERTISEMENT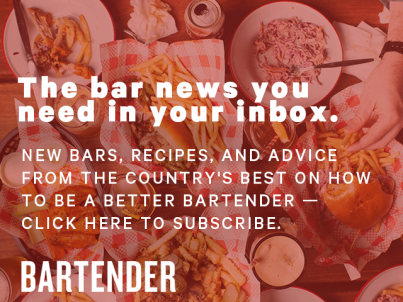 &nbsp