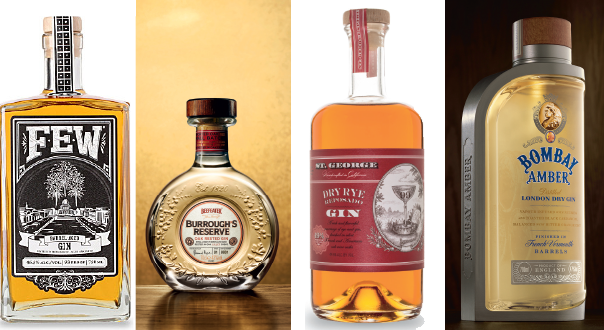 By Sam Bygrave
Did you see our story on Four Pillars' brand new barrel aged gin last week? Well, they might have a first for Australia, but there's been a lot of experimentation around the world, too.
It's all about the wood. The interplay between spirit, wood, temperature and time takes wild untamed whiskies and makes them something more. So why couldn't that be the case with gin? As New Western style gins have become more common, it was only a matter of time before more the more unconventional distillers — and there's quite a few of them in the US — started popping their gins in oak.
Think it's a new trend? Think again. For a long, long time the cheapest way to ship gin around was on the seas, and the cheapest way to stow it on board was in wooden barrels. The spirit would naturally pick up some of the colour from the wood, giving it a light yellowy colour — hence the term yellow gin.
ADVERTISEMENT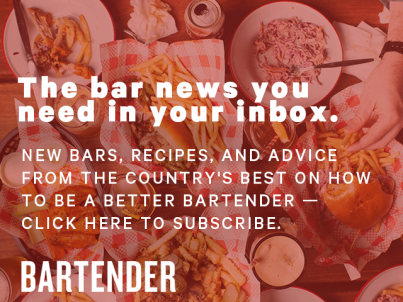 &nbsp
Booth's yellow gin was a popular brand in the beginning decades of the last century. It's called for in some of the recipes in the Café Royal Cocktail Book first published in 1937, and Hemingway's short story, the Denunciation (published in 1938) also carries a mention of yellow gin. and his Islands in the Stream, which he began in 1950, also mentions Booth's Gin. It was, for a time, quite a popular gin.
But what should these gins be called? Some use the term aged on the label, some, like Beefeater's Burrough's Reserve, use the term rested on their label. Bombay Sapphire have described theirs as Bombay Amber in reference to the colour it takes on, and we've seen the terms brown gin and yellow gin both thrown around.
Whatever you call it, this isn't a new idea. And don't forget gin's ancestor, genever, is no stranger to wood. Some of the gins here share much in common with the Dutch spirit, as they use flavoursome rye spirit as the base for the botanicals, much like some genevers.
"I love the Burrough's Reserve," said Keystone group bars manager, Jason Williams. "It's got some nice spiciness to it and the barrel influence has made some of the other botanicals a bit more obvious."
"In stirred cocktails it works well and in cocktails with herbal liqueurs," he said. If you want to get some of these for your bar, though, you're going to need to hit up the interwebs.online site, because they're not part of many Australian suppliers core portfolio. Yet.
FEW Spirits Barrel-Aged Gin
Coming out of Illinois, Few Spirits have made some interesting stuff so far (we tried their rye whiskey recently at The Gresham in Brisbane — it's tasty juice), and this is no exception. It's made with a rye spirit base and rested for four months. It's different, that's for sure.
St George Dry Rye Reposado Gin
A juniper-forward, dry gin made with pot-distilled un-aged rye spirit that uses just six botanicals in the mix: juniper, black peppercorn, caraway, coriander, grapefruit peel, and lime peel. It's rested in French oak and American oak casks which have seen use for winemaking, which gives it a light pink hue.
Beefeater Burrough's Reserve Oak Rested Gin
Like Beefeater? Like Lillet? This is small batch gin made in the original 268 litere still that Beefeater founder James Burroughs used back in the 1860s. The recipe for the gin is the same one Burroughs used in those days too, with the result being rested in barrels that have held Jean de Lillet (that's the fanciest Lillet from exceptional vintages).
Bombay Amber London Dry Gin
Launched in duty free airport stores (you can find it at Sydney airport), this London dry style of gin is also infused with nutmeg, toasted cardamom and orange zest before being rested in ex-French vermouth barrels (Noilly Prat, may we assume?).
Chief Gowanus New-Netherland Gin
Based on a recipe that Dave Wondrich found in The Practical Distiller — which was published in 1809 — this gin is distilled by New York Distilling in Brooklyn. It uses rye spirit for the base and also includes hops in the recipe. They use Cluster hops because this was what would've been used in the Brooklyn area back in the New Amsterdam days. Wondrich has described it as "a very butch genever."
Smooth Ambler Barrel Aged Gin
The West Virginia-based distillery takes its regular gin and ages half of it in new charred bourbon barrels and the rest in used bourbon barrels, for three months. They say the char on the new barrels gives burnt sugar and caramel characters to the gin, and that they came across the idea when they'd ran out of bottles to pop their gin into.