Thanks to a stunning first year of the competition in Australia, Bacardi Legacy is back again for another year. 2014's national winner, Fred Siggins, went on to Moscow to compete against the national winners from 26 other countries to see if his cocktail, the Empire of Dreams, would be the next Bacardi Legacy cocktail. Siggins excelled himself, coming in second to the UK's winner, The Savoy's Tom Walker.
If you think you can create the next Legacy cocktail, if you think your drink will join the Daiquiri and the Mojito in the pantheon of great Bacardi cocktails, visit bacardilegacy.com to register your interest and find out how it works. In the meantime, check out Siggins' winning drink below…
Empire of Dreams
50ml Bacardi Superior Rum
30ml fresh pineapple
10ml apricot brandy
10ml fresh lime juice
5ml orgeat syrup
15 espresson beans
ADVERTISEMENT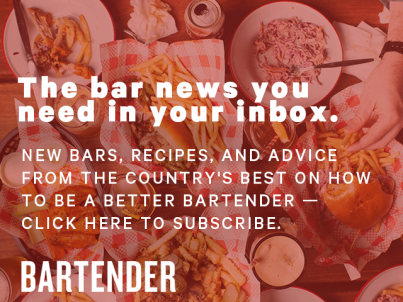 &nbsp
Shake and strain, garnish with a lime twist.