Indie Spirits Tasting Brisbane is back for its second year at Lefty's Old Time Music Hall on Sunday May 28 from 12.30 till 4pm. The event, which is also staged in both Sydney and Perth, is all about great spirits and good times.
Tickets are just $55 (plus booking fee) online and include access to over 30 exhibitors showcasing more than 120 craft spirits, with master distillers on hand to chat and free seminars diving deep into the world of indie spirits. Click here to get your tickets now.
If you like supporting small brands and uncovering little known gems then the Indie Spirits Tasting is tailor-made for you. If you're in the bartending game, then you'll likely be all over Amari (that's just the plural of Amaro). Amari are bitter-sweet Italian digestifs and while they are not to everyone's liking, there are a few bar industry folks that are obsessed with these flavoursome, old-school gems. And we are lucky to have Amaro Montenegro on show at the upcoming Indie Spirits Tasting Brisbane for the first time. We asked Jackson Thornton, Amaro Montenegro's Australian brand ambassador some questions about his brand and the craft spirits industry in general.
Give me a little bit of background on your brands. Amaro Montenegro was created in over 130 years ago in 1885 by Stanislao Cobianchi. A noble citizen of Bologna, destined for a career in the church; he went against his parents' wishes and left home in the spirit of adventure. He travelled with unashamed irreverence, learning, exploring and tasting all that the world had to offer. He returned home, filled with inspiration, opening a distillery and pioneering an amaro that perfectly balances bitter and sweet flavours. Making a grand gesture, Stanislao dedicated the name to Princes Elena of Montenegro. The distinctive bottle soon appeared in bars, cafes and homes across Italy.
What products do you have in your portfolio? Amaro Montenegro & Rosso Antico.
ADVERTISEMENT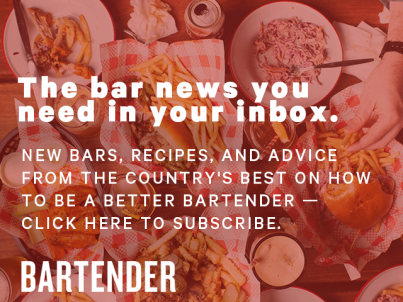 &nbsp
Tell us a little bit about your distillery and your distilling process. Montenegro's pioneering production technique begins with 40 botanicals, each hand-selected from around the world. These are the heart of Amaro Montenegro. We blend the 40 botanicals based on their affinity with one another. Various botanical blends are created to perfectly balance their essences together. To extract maximum flavour, we follow three unique processes: boiling, maceration and distillation. We use three processes because each botanical requires a specific condition to release its distinctive flavour – boiling, maceration and distillation.
The spirits industry has changed a lot in the last 5 years, making way for events like the Indie Spirits Tasting. Why do you think this is? Consumers have grown far more interested in where their food and drink comes from, what's in them and why. Gravitating towards more interesting ingredients and intriguing flavour combinations. The cocktail renaissance that emerged over the last decade has also contributed to a stronger interest in spirits. We have our bartenders to thank as they play an enormous role in popularising these spirits by putting them in their cocktails and on their menus, even the old faithful word-of-mouth works like a charm. Consumers are moving away from the simple mixers and exploring creations by talented people who are passionate about making good drinks and providing good experiences. It's heightened the platform for exposure in the craft spirits industry.
Where do you see the craft spirits industry heading in the next ten years? I believe we'll see even more Australian distilleries pop up. Aussie craft spirits are booming, and continue to win international awards. Not to mention how quickly they become bartender's choice.
What are some of your favourite craft spirit brands (other than your own) and what do you like about them? Plantation Rum – every expression they've released has been top notch, and they sure know how to throw a tiki shindig
Amaro Montenegro Tasting Notes:
-Displays early botanical scents of orange peel, red cherry, pekoe tea, cucumber, fresh coriander
-Palate entry is sweet at first, before turning mildly bitter and botanical: by midpalate, there's a light sweetness of tangerine/orange peel
-Aftertaste is moderately bittersweet and citrusy
-Rich, deep amber colour
So make sure you head to Lefty's on Sunday 28 May and have a chat with Jackson who will discuss all things Amari. Click here to get your tickets now.
To keep updated with all the distilleries, spirits, and seminars at the Indie Spirits Tasting events happening around the country, make sure to like us on Facebook, follow us on Instagram, and keep an eye on indiespiritstasting.com.au.