Please join us live on Facebook this Thursday at 4pm (click here for the event link) as we discuss the real COVID stories from some of our leading bar operators. Hosted by Spanton Media founder, David Spanton, we will explore the emotional and financial toll this crisis is having on our industry professionals and discuss some of the strategies and opportunities that have arisen out of this terrible situation.
We want everyone in the hospitality community around Australia (and the world) to understand you and your bar are not alone in trying to survive and push forward. Together we can find ways to learn from each other,  console each other and inspire each other…
Featuring:
Jimmy Bradley, Wild Rover, The Gidley, Bistecca, Sydney
Natalie Ng, Door Knock, Sydney
Tash Conte, Black Pearl, Melbourne
Stefano Cantino, Maybe Sammy & Maybe Frank, Sydney
Adam Barton, Brooklyn Standard, Brisbane
Gorge Camorra, 18th Amendment Bar, Geelong
Pasan Wijesena, Earl's Juke Joint & Jacoby's, Sydney
Kate McGraw, Isabel Bondi, Sydney
Hosted by David Spanton, Founder Australian Bartender Magazine
Once again – click here to join the event. See you there!
ADVERTISEMENT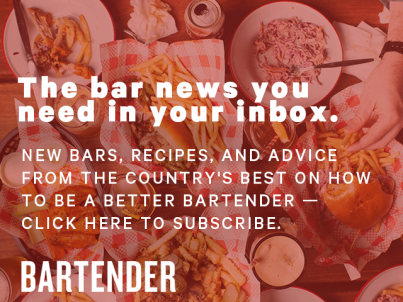 &nbsp