The team at Australian Bartender magazine are excited that the Hottest 100 Aussie Spirits countdown is back in 2021. The countdown is dedicated to recognising the hard work of our many local distilleries around the country. Since launching Indie Spirits Tasting back in 2015 we have watched the Aussie spirits category blow up and we now boast internationally renowned, top quality hooch across numerous categories.
We are now in the final stages so thanks to all of you who registered your brands and all of the trade who voted. We have our top 100 and we are prepped and ready to go. Given the ongoing COVID crisis in NSW we will be announcing the Hottest 100 Aussie Spirits in a livestream event on Monday, 20th September from 6pm, so make sure you tune in.
The Winning Spirit!
Hottest 100 Aussie Spirits Winning Spirit Prize
#1 Spirit will win a $10K advertising package with Australian Bartender!
Last year's winner, Never Never Distilling Co. Triple Juniper won an advertising package with us at Spanton Media Group. Sean Baxter, founder of Never Never said of the win:
"When we heard we took out the inaugural Hottest 100 Spirits Countdown it was without question one of the most valuable competitions to win. To be even be considered in the top 10 is a massive achievement, as it means the large majority of bartenders and operators who voted consider your brand to be doing all the right things in the industry. It wasn't just a reflection on our hard work as a team, without brand ambassadors or big marketing budgets, but also the realisation of a goal we set out at the very beginning, to strive to become Australia's most recommended Aussie gin brand. As a small business, the prize package also gave us a foothold in an increasingly competitive market and allowed us the luxury of spending some money usually reserved for media on enough pickled onions to sink a small boat. What can we say? We love Gibson Martinis."
ADVERTISEMENT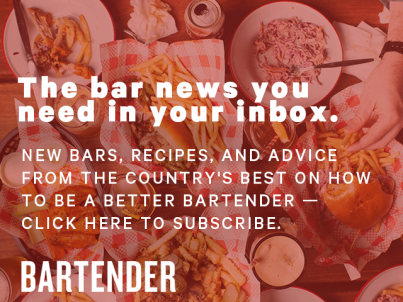 &nbsp