Starting out as a humble little distillery in the suburb of Fyshwick, Canberra in 2017 Big River has continued to rapidly grow and boom since opening its doors to the public in 2018. With Gin itself becoming increasingly popular, particularly in Australia over the last few years, we had a chat to Chief Beverage Engineer, Clyde Morton who shares with us his wealth of experience and his Big River story.
You can also get along and sample his gins at the Indie Spirits Tasting events that are coming up in Melbourne in May, Brisbane in July and Sydney in September. Visit indiespiritstasting.com.au for more and to buy your Early Bird Tickets.
Tell us a little bit about your distillery/brand?
Big River was founded in 2017 and opened its Distillery Door to the public in August 2018, with a single gin for sale. We are located in the Dairy Road precinct in Fyshwick, Canberra, a unique site for a variety of makers and creators. I came to distilling from a background in winemaking and viticulture after an initial career in science (you don't want to know, but it was a PhD in nuclear physics).
Why? What made you go into such a challenging industry? What were your motivations?
Out of the pot into the frying pan! After 10 years in the wine industry, with the challenges of weather, bushfires and anticipating which variety to plant next, distilling has its own sets of challenges. Early on, it was the impact of excise on start-up costs – thankfully a rebate is now in place which will be a great assistance to distilleries new and existing. With distilling, you can produce all year round and don't have to grow your own botanicals. Gin was an old category, one that was ripe for re-interpretation and that's one of the main motivators for me. It's such a versatile beverage when you are willing to innovate.
ADVERTISEMENT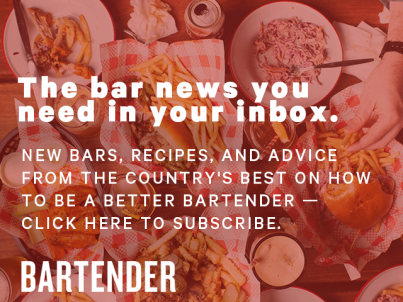 &nbsp
"Alcohol taxation in Australia still needs some major work. How about a uniform tax based on a standard drink so that the wine, spirits and beer industries are all treated equally?"
The Australian craft spirits industry is booming, why do you think this is?
Gin is booming because consumers are keen to try new things and broaden their experiences. Consumers are becoming more discerning, seeking quality, authenticity and a connection with the maker. Craft spirits are benefiting from an overall trend to drink less but drink better.
There are lots of rules and regulations surrounding the making of booze in Australia; is there any of this you would like to see change?
Alcohol taxation in Australia still needs some major work. How about a uniform tax based on a standard drink so that the wine, spirits and beer industries are all treated equally? The recent excise changes have seen these savings ploughed straight back into Australian distilleries driving growth, jobs and investment often in regional economies.
What's a typical day like for you?
If it is a run day, it's an early 7 am start to get the heat on ready for the day's distillation. Resist the temptation to tweak or mess with anything and it will be a trouble-free run. Then it is hopefully time for some NPD (new product development) – still the best part of this job. Then some boring paperwork and bills, then knock-off around 4 pm for a quick G+T, for testing purposes of course. Weekends it's the Distillery Door, often running a tour & tasting. Even after five years I still enjoy being able to connect directly with Australia's well informed gin lovers.
It's no secret our climate and environment have been throwing some curve balls our way? Has this impacted you in any way?
We particularly felt the impact of the bushfires in 2019/20 which kept customers away and the last two La Nina summers have also played a part in dampening demand.
We've also had to deal with a pandemic. How has this affected you?
Over the past two years our supply lines have been disrupted, delaying production and distribution schedules. The 2021 lockdown put a big handbrake on the Distillery Door sales as previously Canberra hadn't been as affected as some other cities. The inability to do consumer and retail tastings has also affected our ability to take advantage of retail listings and has limited our ability to provide customers with opportunities to try our spirits.
Tell us about your brands/ products?
Some of my winemaking background has influenced Big River's style – I am looking for balance, complexity, finesse, and am trying to 'hide' the alcohol. Our Dry Gin strikes a balance between citrus, floral, herbal and savoury notes with a refreshing clean finish. Our Cinn Gin offers great versatility for a bartender with apple and spice characters. Our Pink Gin, unlike a lot of pink gins, is bone dry with only the slight perception of sweetness from Madagascan vanilla. Our 3 Grains Vodka is an umami flavoured vodka with a very soft & peppery finish.
Plans for the future?
Big River has just commenced a national distribution agreement with Mezzanine the Fine Wine Specialist which will see our gins and vodka available in all states and territories of Australia. Export is potentially on the horizon as are more styles and one day a whisky program.
For more information about the Indie Spirits Tasting including stories, photos and brand profiles from the events in Melbourne, Sydney & Brisbane. click here.
To visit the official Indie Spirits Tasting website, click here.
Indie Spirits Tasting Melbourne
Sunday, 8th May, 2022 – 1pm-4pm
The Craft & Co., Collingwood