From more than two thousand bartenders around the world, Saturday saw the Team USA trio of Mark Stoddard, Todd Thrasher and Sean Hoard emerged as the clear winners in the sixth 42 Below Cocktail World Cup.
The grand final event in Wellington capped off five days of intense competition, with 24 bartenders from seven countries competing in a series of challenges in Queenstown and Wellington – the birthplace of the irreverent vodka brand.
Team USA were crowned the best bartenders in the world, with their wordy cocktail titled 'I have too much thyme on my hands right now at this point in my life'. Made with 42 Below Pure, apple bitters, lime thyme syrup and an artichoke aperitif the team
were backed on stage by Run DMC before shedding their black tracksuits and donning cocktail aprons to make a truly classy drink.
Team USA won the '21st Century Punch challenge' early in the competition, and were strong contenders throughout, "The drink was sorted from day one but the presentation came together in the last minute on the plane, it was phenomenal," says Todd Thrasher.
ADVERTISEMENT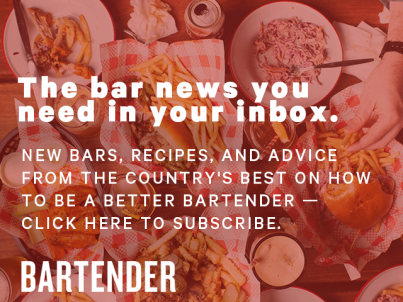 &nbsp
US bartender of the year and judge Jim Meehan commended the team for being both confident and humble: "Their level of performance and presentation was amazing," Meehan said.
Coming a close second was Team France with 'Le Rendez-Vous' which they served alongside a dessert also created on stage. "France was a surprise, they had been lagging before tonight," said Jacob Briars, the 42 Below vodka professor.
In third place was home favourites; Team New Zealand with '42 Cuba St'. The team of Josh Crawford, Calem Chadwick and James Goggin displayed a never before seen technique of 'flazing' – using dry ice to aerate the drink instead of flames. Their cocktail contained 42 Below Manuka Honey, chocolate and decanter bitters and a spray of gunpowder and over-proof rums.
Founder and editor of CLASS magazine Simon Difford said the NZ drink was classy, and his favourite tasting drink of the night.
42 Below Cocktail World Cup 2010 Winning Recipe:
I Have Too Much Thyme on My Hands Right Now at This Point in My Life

30ml 42 Below vodka
15ml Artichoke aperitif
45ml Lime thyme syrup
Liberal dash of apple bitters
Compressed apple thyme balls to garnish
Stir with ice and strain into a chilled cocktail glass.