Last Thursday – World Cocktail Day – saw crowds pile into George Street's Ivy to watch the Magnificent 7 Final Shootout and celebrate the anniversary of the cocktail.
After a full day of gruelling competition – following a year long program – Sydney's Luke Redington, from Eau-De-Vie, took out the top honours after an entertaining performance in front of the large consumer crowd.
Redington has earned himself an amazing  trip – he will fly to New York to attend the world famous five-day BAR (Beverage Alcohol Resource) course (valued at $5000 USD) with none other than the best the industry has to offer; Professor Dave Wondrich, Dale DeGroff and F. Paul Pacult. Following this life-changing experience, Redington will go on to work in some of the Big Apple's most famous bars and meet the stars.
The other Magnificent 7 Finalists : Mary-Ann MacAfee (Miss Punch), Ivy, Sydney; Edward Murphy (Mr Milk Punch), Baden Powell, Melbourne; Erica Richards (Miss Cocktail), Crown & Sceptre, Adelaide; Richie Brenton (Mr Sour), Charlie's Bar, Melbourne; Nick Edwards (Mr Cobbler), The Lark, Brisbane and Christian Blair (Mr Collins), Crown & Sceptre, Adelaide put on an amazing show competing with elements and still managing to hold the attention of the large consumer audience.
ADVERTISEMENT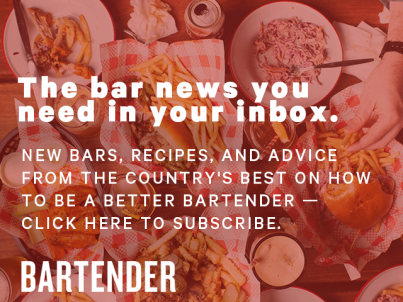 &nbsp
For many of the Final 7 this was their first major competition and getting to the final in Sydney was no meant feat either! The Magnificent 7 had to compete against 2000 bartenders from around the country who had completed their requirements for entry by attending a year's worth of Mixxit training sessions.
Before reaching the stage to present drinks in front of Ivy's patrons the finalists had three rounds of challenges during the day to test their bartending skills. The Magnificent 7 had to blind taste 12 spirits and identify six botanicals through scent alone before presenting two drinks from three of the 'Magnificent 7' family of drinks – The Highball, The Sour and The Cocktail – saving one for the main event that evening.
Ultimately it was Luke Redington's cocktail – Elchies Tipple – that put him in front of the other competitors following a neck-and-neck race from the day of challenges. Here's Redington's winning formula:
Elchies Tipple
45ml Macallan 12 year old single malt Scotch Whisky (sherry cask finish)
15ml Bols Apricot Brandy
15ml Seppetsfield Oloroso sherry
10ml Cigar infused maple syrup
1 Orange twist
1 Dash Regans' Orange Bitters
Add all into a mixing glass with ice and stir. Strain over ice sphere in double Old Fashioned glass.