This feature article appeared in the May issue of Australian Bartender
By David Spanton
*Check out June's issue for Part 2 of this Irish journey
It's a bloody long way to get to Ireland and I don't think they had a longer flight option with Virgin! So do yourself a favour and don't almost kill yourself trying to fit in a full tour of Ireland and get back to Sydney in just a week. Crazy! With such limited time available I decided to focus my trip on pubs and all things whiskey related, unfortunately giving their iconic castles and fabled racetracks a miss.
I got caught up in so many great pubs that my schedule ended up in havoc (a dodgy kebab that made me miss the Midleton Distillery didn't help either). But hopefully this list of Ireland's weird and wonderful drinking hot spots will help make your journey a little less hectic than mine was!
ADVERTISEMENT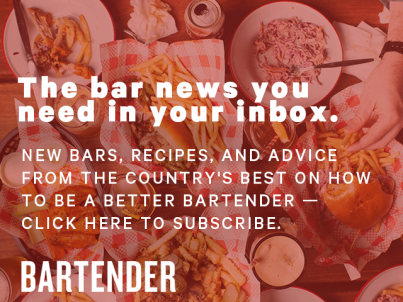 &nbsp
J. McNeill Pub & Music Shop
Capel Street, Dublin

As with so many places a quick question to your local cabbie on 'non-touristy' drinking holes will often lead you to some local gems. This was the case with J. McNeill's, which hadn't popped up with my previous research and thankfully it was recommended. This narrow little bar with its cosy backroom and fireplace was the perfect location for me to experience my first pint of Guinness in Ireland.

Even though it was St Patrick's Day and every pub was literally overflowing I still managed to find a seat at the bar and watch Ireland get a beating by England in the rugby.

The bartenders were fantastic. To watch the speed with which they ran the bar while keeping up numerous conversations of politics, rugby and women with the local punters was amazing. I'm told on the second floor is the music shop that sells folk instruments and does repairs but is closed weekends. Thanks cabbie!
O'Shea's Merchant Hotel
12 Bridge Street Lower, Dublin

O'Shea's Merchant Hotel is located just off the river in the Temple Bar district and is renowned for its live folk music. It even does free folk dancing classes during the week that I'm told are very popular. The venue itself is broken up into three main parts with the restaurant serving up good value traditional Irish fair and next door is their very rowdy main bar.

Upstairs they have a handful of accommodation rooms that you can get for less than fifty pounds a night, which is a good deal in Dublin, and very handy too if you don't want to venture out into the cold Dublin nights.

The only downside is that like most bars I saw in the Temple Bar district is they are very popular with tourists (like me). Personally I want to be surrounded with Irish people in Ireland not French or English folk. O'Shea's Merchant is worth popping in to especially for a meal as its right opposite the Brazen Head pub. This one is extremely touristy, but it is a must visit as it lays claim to being Ireland's oldest pub
What is Irish whiskey?

Irish Whiskey must be made (distilled & aged) in either the Republic of Ireland (south) or Northern Ireland to be called an Irish whiskey.
The spirit must be aged for a minimum of 3 years in oak casks.
The spirit must not be sold at less than 40% ABV.
The Irish spell whiskey with an (ey) as do the Americans (except Makers Mark) while the Scottish drop the (e). The word means "water of life".
Must be made from grain (notably barley) must be made from a yeast fermented mash.
Most Irish whiskey uses unpeated malt to create a smoother, lighter spirit. The Scots are renowned for a more full flavoured and peaty whisky.
Most Irish whiskey is distilled three times to reduce unwanted elements like fusel oils and congeners that also help create a more smooth spirit. The Scots tend to distill twice creating a more complex flavour profile.
O'Donoghue's
Merrion Row, Dublin

The story goes that in 1789 this place was a grocery store and in 1934 it was opened as a bar. Popular with tourists and locals alike this place is packed with character and charm. If you can get a seat at the bar or even just in the bar you will be in for a treat, as most days you will find traditional Irish musicians jamming away in the corner window table. This place will undoubtedly fulfill any authentic Irish pub craving you might have.

The Dawson Lounge
Dawson Street, Dublin

Now this place proclaims on its signage to be 'probably the smallest pub in the world' and any such claim is something I must see! After you walk down their steep set of stairs you come across a cosy dark little bar and it is in fact very small. To be honest I have seen much smaller bars in Tokyo but I wouldn't call them pubs, and the same goes with Dawson's. I couldn't say why it's called a pub, other than that's the most common term in Ireland for somewhere to drink. Either way this basement bar is fine place to kill an hour and enjoy a few Irish whiskeys.

The Brazen Head
20 Lower Bridge St, Dublin

Now The Brazen Head has a huge claim to fame, that of being the oldest pub in Ireland. I am sure this claim also helps make it possibly the busiest pub in Ireland. The Brazen Head is touted as dating back a whopping 814 years to 1,198 when it was originally a coach house. Even though it's wall to wall with tourists it really is a beautiful place to visit and you get a feel for how things were done many centuries ago.

The place is made of up several small rooms with basic furniture and low ceilings (very small people back on the day you know) each having a bar and leading out to the main courtyard that also gives punters a chance to drink and smoke. Upstairs they have some basic rooms that keep the old coach house connection alive and well. Try if you can for a mid week visit as weekends, like my trip, are crazy busy.
The Stag's Head
1 Dame Court, Dublin

A tavern has been on this site as far back as the 1780's but it wasn't until the 1890s that it was transformed into Dublin's premier Victorian style pub both then and now. This place, like so many Irish pubs, is truly majestic and seeing somewhere that looks the same as it did for drinkers over a century ago is a treat. I loved their little parlor lounge hidden just behind the main bar that was once a popular smoking room.

Give their Powers Irish Whiskey a go. They have it available like the old days, straight out of the barrels that sit behind the bar. The extra mellowing time in the sweet sherry oak cask is quite noticeable. Even finding this landmark watering hole down a narrow little back street just adds to the charm and beauty of this place and without question a must visit if your ever in this great town.
John Kehoe's Lounge
9 Anne St, Temple Bar
This is another authentic Victorian style pub that first opened its doors over 200 years ago in 1803. There's nothing pretentious about this place and on my visit it was filled with young and old folk enjoying a few drinks. What you have to take a look at in the front room are the original draws behind the bar. They were once used to store popular foodstuffs like rice, coffee and tobacco. This main room in the pub (aptly coined the Grocer bar) worked as a grocery for many years and the beautiful mahogany partitions along the bar were designed to give customers some privacy while they ordered their items and while waiting they could enjoy a fine tipple. It is fascinating how many roles pubs used to play back in the day and how important they must have been in every day life.
What is 'The Craic'?

If you ever go to Ireland you will hear people saying this place or that has the Craic and that last night they had the Craic. First up it's pronounced like saying "the Crack" and no it's not drugs. In its simplest description it is the term given to having a good time with friends. Just like the way we say we are having a 'cracking time', which is a contemporary term that derives from the traditional Irish word & metaphor.
The Long Hall
51 South Great George's St
Get in early if you want a seat at the bar as this place fills up with regulars and the bartender informed me that they tend to spend the whole night! As the name suggests this place is designed as a long room and not like most pubs with a corner location to stand out. It's filled with old school Victorian chandeliers, a long beautiful mahogany bar and make sure you look up and see the magnificent plasterwork ceilings. As the saying goes this place has great craic and well worth a visit!
The Temple Bar
47/48 Temple Bar, Dublin

Firstly let me explain why a city area has the same name as pub. The Temple name comes from the Sir William Temple a renowned teacher and politician back in the early 17th century. His family acquired land in this area along the Liffey River and set about building a sea wall.  Known as a 'barr', it was used for land protection and walking on. This later got shortened to bar and pretty soon became referred to as the Temple Bar area.

The actual pub was established in 1840 and is one of the most popular and renowned pub in Dublin especially with the tourists. Another selling point is their huge whiskey selection. They say is the biggest in Ireland and stock over 400 bottles from all around the world. Also give their Carrig Larger a try. It is produced by the pub owner and goes extremely well with some famous Irish oysters.
The Clarence Hotel
6-8 Wellington Quay, Dublin
This place will set you back about $350+ a night for a room so it's on the more expensive end of accommodation options in Dublin. It is however owned by Bono and The Edge from U2 and they're said to pop in a fair bit, so as any self respecting life-long fan you just gotta book it! Located in the heart of Dublin on the River Liffey this boutique hotel is close to everything. The rooms look good with the beautiful oak furnishings and leather chairs, plus the all important hangover friendly velvet window drapes. I was lucky enough to get an upgrade to a room with ensuite and reading room and it was honestly bigger than the whole room I had in Tokyo last year!
The hotel also has a very popular cocktail bar called the Octagon Bar and if you believe their website it is the reason the U2 lads bought the whole hotel (maybe so it would stop getting them thrown out?).  Very unlikely but either way it looks like a good investment and a great place to stay. For the record I never saw Bono or The Edge but a fellow drinker told me Bono was in two nights before I arrived and was chatting to guests… bugger! Also keep in mind if you're jetlagged and your sleep pattern is all over the place it's nice to know that you can order a fresh pint of Guinness from room service at any time. Enough said.
Categories of Irish whiskey

Blended: If the spirit is made up of two or more distillates, the product is considered a 'blended' Irish whiskey.
Pure Pot Still: Combination of malted & unmalted barley distilled in a pot still.
Single Malt: made from malted barley from a single distillery.
Grain Whiskey: made from at least some grains (e.g. corn or maize) other than malted barley.
The Old Jameson Distillery
Bow Street, Dublin

Nicely hidden down a bunch of back streets this once powerhouse of a distillery is today a tourist hot spot. Maybe it's got to do with the fact that worldwide Jameson is the fast growing whiskey and visitors are just eager to find out more about this iconic Irish spirit. Most reviews on this place give a glowing review for being interesting and educational and not too long (takes about 30 minutes).  The tour set up is that you follow the path of how Jameson is produced from the malting, milling, mashing, fermenting, distilling and barrel maturing. It also focuses on the man behind the brand Mr John Jameson, a Scottish lawyer who immigrated to Ireland with his wife Margaret Haig of the famous Scottish Haig Distillery. They acquired the Bow Street Distillery in 1780 and it was a working distillery until 1975 when production was moved to a bigger plant in Midleton.

At the end of the tour each visitor gets a Jameson drink and before you leave you can visit their merchandise shop or buy a few hard to find bottles of whiskey from the current working distillery down south in Midleton. The Redbreast 15 year old and elusive Green Spot would be two pot still whiskies well worth smuggling home. Jameson and the handful of other brands owned by Pernod Ricard are made down at the New Midleton Distillery. It's not open to visitors but they have a second tour and museum for Jameson next-door called the 'Jameson Experience'. This is housed in the building that was used between opening the New Midleton Distillery and closing the Bow St Dublin Distillery. Unfortunately I didn't get down south to see the second museum.

Tour Verdict: Great for a non working distillery and very interactive
Cost: 12 Euro (30 minutes)
Tip: make sure you pre-book online as it's a huge tourist attraction!
New Midleton Distillery Key Brands: Jameson, Powers, Paddy, Green Spot, Redbreast & *Tullamore Dew (*owned by William Grants & Sons).
Social Tips for Ireland

If someone asks if you have 'the craic' relax as they are not asking you if you sell drugs or have some weird sexual disease. Rather it's a term given to having a good time.
Tipping is not embedded in Irish society like many European countries. In saying that it's welcomed and worthwhile so a 10% tip for taxis, drinks and restaurants is a good idea.
No one seems to say "top of the morning to you" as so many Irish actors seem to say in movies. So give that a miss if you don't want to look like a tosser.
Avoid discussions of politics and religion with locals if you value your health and safety, especially if visiting Northern Ireland.
Most taxis just take cash so make sure you have enough euros in your pocket.
If someone offers to buy you a drink you would be wise to accept as to not offend. Most importantly you must absolutely reciprocate this by getting the next round. This I found leads to many a long drinking sessions especially as most Irish have a Australian relative and are keen to talk and find out, "if you know "paddy?".
I didn't meet an Irish person I didn't like. They are some of the world's most hospitable and friendly folk you will ever meet so say hello to a few, as it's sure to create a few highlights you didn't plan.
Guinness Storehouse
St James Gate, Dublin

Like the Old Jameson Distillery the Guinness Storehouses are themed tourist attractions and unfortunately you won't be seeing any actual brewing of this national drink when you do the self-guided tour. What you will see is an amazing Guinness show that can accommodate thousands of people each day and help tell the story of Arthur Guinness and that of his unbelievably successful Irish dry stout that dates back to this James Gate Brewery established in 1759. The whole setup is presented in a super slick and interactive way that even someone who doesn't like beer would enjoy.

The highlights for me were seeing the 'advertising' exhibit that displayed all their old bottles and cans, plus the many successful campaigns that have made it a worldwide mega-brand that's synonymous with all things Irish. If you don't want to wait in a long queue for a drink then their rooftop Gravity bar might be worth giving a miss and simply head down the road to one of the many amazing Dublin pubs for a pint of the black stuff as it has been done for over 250 years.

Tour Cost: 15 Euros (1hr+ self guided)
Verdict: Fantastic tourist attraction but I wish you could actually see inside this real life Willy Wonker's factory in action.
Geeky Guinness Trivia

In 1759 Arthur Guinness struck the best real estate deal of all time when he leased the 4-hectare site that was to become the home of Guinness for 45 pounds per year for 9,000 years.
Before 1939 if a Guinness brewer wanted to get hitched with a Catholic then his resignation would be expected.
There is 198 calories in a pint.
It takes 119.5 (yes I'm told the 0.5 is very important) seconds to pour a perfect pint.
Hops are the only imported ingredient for Guinness.
2/3 of all the Barley grown in Ireland goes to St James Gate.
In 1951 the then head honcho at Guinness saw a need for a book to publish important records and weird historical facts that could help settle many debates and arguments that ragged in pubs around Ireland. At first their Guinness Book of Records was just a small marketing giveaway. It quickly grew into the worldwide brand it is today.
Locke's Distillery Museum
This place seems to go by a few names I have noticed with the other being the Kilbeggan Distillery. I guess the latter is used as it's their more popular whiskey and it makes sense to advertise that brand. That being said the real history of this place has its origins with the Locke family who took over the distillery in 1840. It is said that distilling was done on the site as early as 1757 and so the company claims this site as 'the worlds oldest continually licensed distillery'. Even though during tough times this place changed owners and roles (doing such things as a pig farm) all previous owners thankfully continued to pay a small fee to keep the distillery's registration up to date and active.
As the distillery was producing very labour intensive whiskey mostly with pots stills, also hit with higher taxes and a major economic depression it forced the shareholders to close the distillery in 1957.  Its worth noting that this is a similar story for many of Irelands once thriving whiskey industry which saw 26 distilleries in 1924 get reduced to only 2 by the 1970's. It wasn't until the 1980s with the launch of the Cooley's distillery that Locke's brands got revived and some small-scale production and barrel maturing started again on site but the rest was produced at the bigger Cooley Distillery in Louth County that is also not open to the public or tours.
Now the actual tour of this site is breath taking and being able to walk around and touch everything and see the real thing rather than replicas are a treat. The only replicas I saw were the pot stills that had been previously sold off for scrap metal. I was lucky enough to get an extensive look behind the scene and try their new 4yr Grain Whiskey (corn just like the yanks) straight out of the barrel. You also wont find a nice bunch of local workers who seem to go out of their way to help make your visit enjoyable. I was even encourages to try and make a barrel with their in house cooper. Good times…put this place at the top of your list above all the silly castles. Lets hope new owners Jim Beam looks after the place and especially the fine people.
Tour Verdict: breathtakingly beautiful and extremely useful in understanding how it was done back in the day as well as today with their small batches of spirit they still produce.
Cost: 8 Euro (40 minutes -1 hour)
Cooley Distillery/Locke's Distillery Museum Key Brands: Kilbeggan, Lockes, Inishowen, Tyrconnell, Connemaram & Cooley Poitin
Conclusion

There is no question that the most memorable parts of my trip were the Irish people and the pubs. I honestly don't think you will find a friendlier, more easy going and more helpful bunch of locals anywhere in the world. Driving around the country and seeing all the working farms and all the little towns was a pleasant way to travel and I never had any issues in the big cities of Dublin or Belfast.

My only grip with the trip would be with the whiskey distilleries and that they develop a more open and hands on approach for visitors.  That especially goes for Guinness as it's disappointing for someone like myself to travel to the other side of the world and mostly only see museums or themed attractions. Don't get me wrong they were all good to see but if you ask me it's not complete unless you see some actual product getting made in some way.

After my trip last year across Kentucky and Tennessee to visit many American whiskey distilleries, all except one (Heaven Hill) included seeing the actual whiskey getting made though all stages. Two of the three distilleries in Ireland don't allow tourists, New Midleton distillery owned by Pernod Ricard and also the Cooley Distillery recently bought by Beam Global both have a closed-door policy and direct you to their off site museums.

Only at Bushmills can you see whiskey being made, so ask yourself a question would you want to go to a local winery or a brewery and not see the real product actually being made in some way? I understand the brands don't hide from the fact that their tours are 'experiences' but how much better would it be if people could get more connected with the actual product. Simply put I'd say, less about the image of the brand and more actual substance please!

SLAINTE!
Some Tasty Irish Tipples to Consider

Powers 12 Old Reserve




A very popular brand at home but hard to find internationally Powers is an exceptional blended whiskey aged from 12 to 24 years from the New Midleton Distillery Pernod Ricard

Bushmills Malt 12 Distillery Reserve




This single malt is only available if you visit the distillery in Antrim Northern Ireland and matured mostly in Sherry casks aged from whiskey barrels of at least 12 years old. Every cocktail bar should have their famous Black Bush blended whiskey! Bushmills Distillery/Diageo

Connemara Cask Strength Peated Single Malt




This is an Irish whiskey that would leave a Scot speechless. It's one of Irelands few peated malts and it is a full flavoured beast of a whiskey at a whopping 58.8% abv! Cooley's Distillery/Beam Global

Green Spot




A rare Pure Pot Still whiskey aged between 7-12 years. Owned by famous Dublin whiskey bonders Mitchell & Son whose firm dates back to 1887. New Middleton Distillery/Pernod Ricard

Cooley Poitin




From the innovative team at the Locke Distillery comes this un-aged single pot still spirit that is triple distilled and bottled at a powerful 65% abv. Following the success of similar un-aged spirits by American whiskey makers it's good to see an Irish producer keeping on top of mixology trends. Locke Distillery/Beam Global