Andy Griffiths, one time bar manager at Melbourne's award winning Cookie, has finally given us the inside word on what he has been up to since giving up his post last year. Griffiths has been busy planning the bar for Mesa Verde a new venue opening in Melbourne next month.
With a Mesoamerican flavour Griffiths, who will be managing the joint, describes his new digs as "a bar with food to compliment the drinks and vibe". The food offering will be will be inspired by Central America, but Griffiths is quick to point out that it won't be another Mexican bar restaurant like those currently flooding the area.
Griffiths has designed the 10 metre long bar and a drinks selection which boasts a range of piscos, cachaças and eventually a range of up to 400 tequilas. Wine is leaning towards Spanish and South American offerings with beer courtesy of some of North America's best craft breweries. The venue will be open seven days from 5pm till late and is located on Level 6, 252 Swanston Street, Melbourne.
ADVERTISEMENT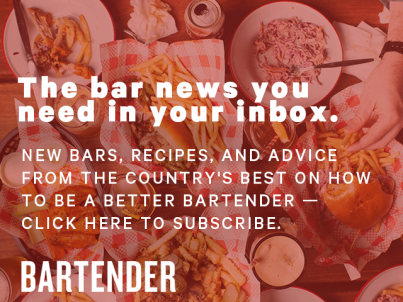 &nbsp