[nggallery id=104]
Basement Lot 1, 209 Clarence Street, Sydney
thelobo.com.au
By Sam Bygrave
ADVERTISEMENT
&nbsp
It feels as those every other week we're writing about a new bar opening up in the heart of Sydney's CBD. The latest bar to hit the CBD — The Lobo Plantation —promises plenty of good eats and most importantly, rum.
"Julius Lobo was a sugar baron who owned about 17 or 19 sugar mills in Cuba in the early 1900s," said Jared Merlino (ex-Ivy Pool Club), one of the owners of the new venture. "So he sort of defined that era in Cuba when Americans were coming down during Prohibition. Then it came to an end when the revolution came through and kicked him off the island," he said.
"[The bar] is supposed to be a step back into that region of the world — not necessarily Cuba, but the Caribbean, because we didn't want to focus it solely on Cuba," he said. "We went through and looked at design elements, for example the beautiful big red chesterfields, bought all this old furniture and reupholstered it in beautiful linen, and the designer we had on board, Josh Clapp from the Landing Pad, is a fantastic guy, and he's obviously done a lot to get it where it is," he said.
The bar features a live garden grow-wall running alongside the staircase that takes punters from the street level to the bar. "Over the next twelve months to two years [the grow-wall] will grow out, and be like a big forest next to the stairs," Merlino said.
They have deep red banquette seating that will host groups of 12 people around a table, but come early if you want to get settled in for the night as the door policy is first come, first served. "There's no reservation policy here — no bookings, everyone is treated the same," Merlino said.
They've got some serious talent from the UK on board to look after the 16-strong cocktail list, with Simon Toohey (Calooh Callay) and Jason Gray (Whistling Shop, Baxter Inn) on board, and the local likes of Andres Walters (Grandmas) rounding out the team.
Wines and champagne get a good run, too. "We've got some great depth in the champagnes as well, we've got ten great champagnes," said Merlino.
They're doing some authentic bar eats as well, with spiced and non-spiced plantain chips. "We do them plain or with a jerk spice mix through them," said Merlino. Darlinghurst-based Food Society has put together the food menu for them, with a Caribbean South American base. Check out the Cuban Pastelitos for a tasty drinking snack.
The bar is a result of a long-time passion of that Merlino has had for the Caribbean and rum. "Its always been a passion of mine, the rums, I've always loved the Caribbean and the atmosphere that comes with it," he said.
"Caribbean rum is something I've been in love with for a long time, and since 2008 I've been working on the idea. And I've been with Food Society for about five months now [working on the food]."
He's sourced a bunch of little-seen Jamaican fixtures to really drive home the Caribbean feel of the place.
"We're doing Tingrays, we've got Ting from Jamaica. I've spent quite a lot of time in Jamaica — my girlfriend's from Jamaica — and Wray and Nephew and Ting there is sort of staple. We've found a Ting supplier here, and we've found a Jamaican ginger beer to make it quite authentic," he said.
The Lobo Plantation is open now.

View Larger Map
ADVERTISEMENT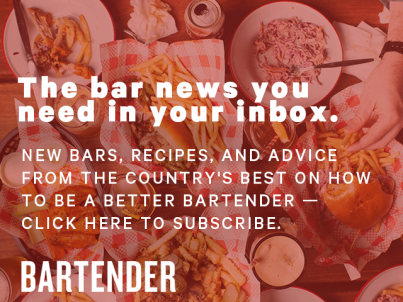 &nbsp