Image: Robyn McKenzie
If you've read these pages over the last year or so you would know that the bar scene in Perth is on a roll, thanks in no small part to the role played by the new crop of small bars that have opened up.
"The small bar industry can take some of the credit for the great momentum and innovation that is happening in the WA hospitality scene," said Western Australia's Small Bar Association David Durack. The association wants to recognise the achievements of these bars and have announced the finalists for their Small Bar of the Year 2013 Award.
The six finalists are Mechanics Institute, Helvetica, Varnish on King, Ezra Pound, Choo Choo's, and Clarences.
The finalists were decided by their industry peers. Each venue with a small bars or tavern (restricted) licences with a capacity of less than 150 people were eligible and every small bar in WA was asked to nominate  their top six bar small bars.
ADVERTISEMENT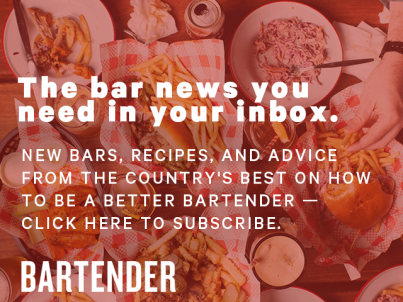 &nbsp
Two awards will be presented at an industry only event on Monday 28 October: one, the People's Choice Award, in which all West Australians can vote for their favourite finalist, with the other award being the Critics' Choice Award.
Voting for the People's Choice Award is open from now until midnight Sunday 27 October at sbawa.com.au.
The Critics' Choice Award will be judged by Max Veenhuyzen (food and wine writer for Gourmet Traveller as well as others), Laura Dew (community manager for Yelp) and Australian Bartender editor Sam Bygrave.