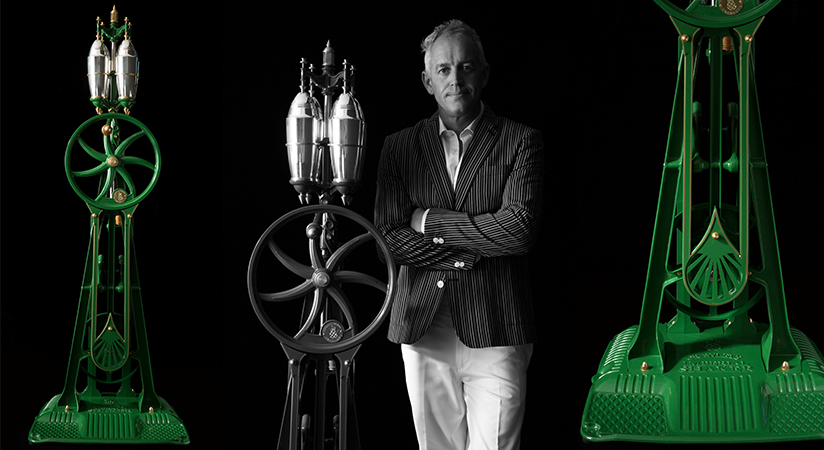 Well, this contraption can only be described as fantabulous. Thanks to respected industry veteran — and number eight on last year's Australian Bartender Most Influential List — Jason Crawley, you can now get up close and personal with a bit of bar machinery that existed 200 years ago. Known then as an Imperial Shaker Machine, Crawley has faithfully reproduced the machine using a detailed drawing that dates back 200 years, and is in the process of selling the machines to collectors and bar geeks-extraordinaire.
It has been a real passion project for Crawley, some five years in the making.  "As having made my career in the drinks industry, being born in a steel city of Sheffield and to honour my grandfather's steel working life, this has been a dream come true," he said.
Crawley's Imperial Shaker, as it's called, is operated by turning a hand-crank which in turn shakes the four, silver-plated 'in copper' cocktail shakers. It stands some six feet tall and is clothed in a cool, British racing green colour.
ADVERTISEMENT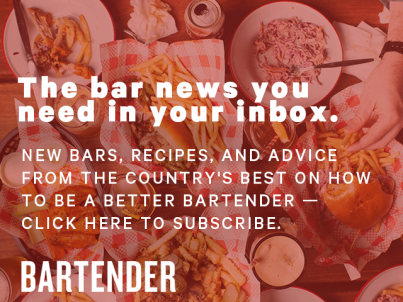 &nbsp
Like it so much that you want one of your very own? You can pick one up directly through Crawley for $16,500. To find out more about this lovely contraption, email him at jason@crawleys.com.au.