Indie Spirits Tasting Brisbane is back for its second year at Lefty's Old Time Music Hall on Sunday May 28 from 12.30 till 4pm. The event, which is also staged in both Sydney and Perth, is all about great spirits and good times. Tickets are just $55 (plus booking fee) online and include access to over 30 exhibitors showcasing more than 120 craft spirits, with master distillers on hand to chat and free seminars diving deep into the world of indie spirits. Only 4 days to go so Click here to get your tickets now.
If you like supporting small brands and uncovering little known gems then the Indie Spirits Tasting is tailor-made for you. Direct from the Margaret River in WA is the gin brand that is growing in popularity nationwide – West Winds Gin. Kiki Ward, Shipmate and brand ambassador, gave us some insight into the brand.
Give us a little bit of background on your brands and what prompted you to start them. The West Winds Gin is a Gin company hailing from Margaret River, Western Australia. We use Australian botanicals and Margaret River rainwater to create uniquely Australia, Damn fine Gin. I grew up in WA and spent many a summer holidaying down in Margaret River. When my mates approach me to work for their company, I couldn't really turn the opportunity down to be apart of such a great family and product.
What products do you have in your portfolio? We currently have four main products:
ADVERTISEMENT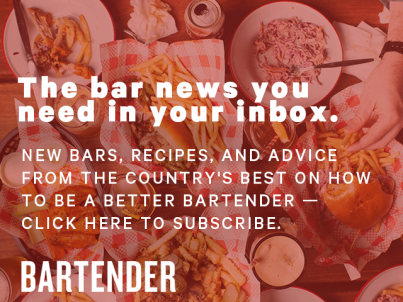 &nbsp
The Sabre: a citrus forward gin with Lemon Myrtle and Wattleseed
The Cutlass: a left a centre gin with vegetal qualities containing Native Bush Tomato and Cinnamon Myrtle
The Broadside: a Navy Strength gin with Sea Parsley and Margaret River Sea Salt, which just won Best Gin in Australia
The Captain's Cut: a banger of a gin sitting up at 63% containing Native Thyme and Native Sage
We are also experimenting with our mates to create limited edition Barrel Expeditions.
Tell us a little bit about your distillery and your distilling process. Our distillery is located in Margret River WA. We cut all of our gin with Margaret River rainwater which is collected from a friend's winery. Our botanicals are sourced from WA, SA, NSW and QLD. We use a range of fresh and dried botanicals which we either, peel from fresh or grind for the next days distillation. We will leave our weighed and selected botanicals in a wheat distillate for a period of time and distil this once through our 650 litre still.
The spirits industry has changed a lot in the last 5 years, making way for events like the Indie Spirits Tasting. Why do you think this is? These indie tastings were born out of the necessity from both importers and craft producers looking for a space (literally and figuratively) to show case their products in a more cost effective manner to consumers and trade. In the past some of the bar shows were dominated by some of the larger multinationals. Often these small producers (including ourselves) and importers often run on very small budgets and staff so small indie/trade tastings is an effective way to get to the trade.
Where do you see the craft spirits industry heading in the next ten years? I would say the number of distilleries/distillers will more than double in the next ten years time from current numbers (by my last count in Australia was about 150), however we will lose just as many over time as the industry corrects itself. Globally the larger multinationals will begin to purchase any craft distilleries that can survive between 5 -10 years as can be seen lately in UK and USA.
What are some of your favourite craft spirit brands (other than your own) and what do you like about them? Jackie Chan (owner/distiller) and I really like seeing brands like Artemis start from inception to a finished product(shout out to Brockies, Sean Baxter, Tim Stones, Ounce gin, sincere apologies to whom I have missed). Seb has been such a stalwart of the bartending industry and its just fantastic that he has made the move from bar to bottle so to speak. What Harriet and her family are doing with rum/rhum at Husk and the team at Hell Fire making potato vodka in Tassie. And finally seeing Andrew and Ben bust a nut at Melbourne Moonshine trying their hardest to showcase an often misrepresented product like moonshine shows true guts and belief in what we all try and do on a day to day basis.
Who will be on hand to discuss the brands at the event? Jackie Chan and I will both be up in Brissie running a muck! See you all there!
So make sure you head to Lefty's on Sunday 28 May and have a chat with Ben about these Tasmanian Spirits. Click here to get your tickets now.
To keep updated with all the distilleries, spirits, and seminars at the Indie Spirits Tasting events happening around the country, make sure to like us on Facebook, follow us on Instagram, and keep an eye on indiespiritstasting.com.au.