As the world of hospitality grows wider, with new bars opening up to cater to all whims and tastes, there's an expanding universe of potential careers and specialised jobs — jobs like the role that Ainsley Killingback does for Melbourne's Boilermaker House.
Killingback is the head of beer, a job title no doubt greeted with envy by the punters. Imagine going to a barbecue and meeting someone whose job is to be the head of beer for the two-time winner of Best Speciality Beer Bar at the Bar Awards?
Here, Killingback walks us through what a typical day for her looks at Boilermaker House.
8am:
Wake up! I mean I've probably snoozed by three alarms a few times by now, but the sunshine streaming through the second floor window of my Thornbury unit and the promise of coffee is enough to get me out of bed. I'm sleepy, but I'm a high energy extrovert so sleeping more than six hours is for my weekend.
8:15am:
I drink plunger coffee with almond milk out of a gigantic Hannah Montana mug in my kitchen. I live with drag queens so the comfortable mess of wigs, dresses, glitter, and magazines (some mine and some theirs) makes me feel at ease.
ADVERTISEMENT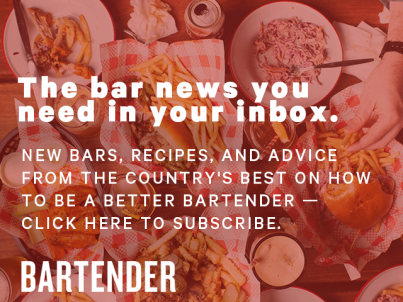 &nbsp
8:30am:
I'm feeling spritely today so it's time for a cheeky 5km run along the creek. I blast hiphop on my headphones while I go, usually early Childish Gambino or Run the Jewels. If I'm lucky, I get to pat a few dogs on my way.
9am:
Time for a quick shower and makeup routine before jumping on the tram to the city. On the way I like to check my 'beer-sta-gram' for updates of what might have happened overseas in beer world while I was asleep. With so many single batches and every changing trends in my industry, I love to be involved in social media world to stay updated.
10am:
I roll into Boilermaker House and probably annoy whoever is working quietly by insisting that I'm the DJ for the day (it rarely changes). I consider myself quite a kinaesthetic person who runs solely off vibes, music is essential for keeping my mood up. First I drink more almond coffee, before reviewing our stock levels and seeing what beer styles need ordering that day. I dedicate each of our 12 taps to a different style of beer and try to keep the fridge interesting. Lagers and pale ales tend to move the fastest, but if I'm lucky I get to order something barrel aged and funky — my favourite.
10:30am:
I read email updates from my reps, and perhaps talk on the phone with the ones I'm close with. I love being part of a community that not only works together, but we're all so friendly. Being on such good terms with everyone doesn't hurt with driving a hard bargain and getting a good price as well.
11:30am:
The beers are ordered and the keg room is clean. But it seems we had a busy weekend and we need a keg for tonight. I swing on over to a local brewery where the team is all smiles. I move a keg to the back door of the brewery ready to chuck in an uber. But first, it's almost lunchtime, it would be rude to not have a pot wouldn't it? I post on Boilermaker's social media and my personal beer instagram @girl.drinks.beers while I chill out with my lunch.
12:30pm:
The afternoon is for meetings and planning events. It's important to me to try and take the time to meet with everyone properly. Each and every beer has such a cool team working behind it. I view my job as head of beer to showcase these legends to the guests who visit our venue.
4pm:
It's time to open the bar. The music changes to rock and roll and blues, and I high five all the staff. I encourage the guests to try a Boilermaker (they're at the Boilermaker House of course) or try a weird beer we've tapped. I'm a firm believer in that it's not that you don't like beer, it's just that you don't like the ones you have tried so far. In a world of fruited kettle sours, hazy boys, pastry stouts, and milkshake IPAs – there's something for everyone.
7pm:
Our guests arrive for a drinks matched dinner. The very ethos of Boilermaker House is to expertly pair not only craft beer and whisky, but match our drinks to our decadent food menu. The guests enjoy a charcuterie course, followed by a hearty main, and finish with a delicious cheese platter; and each one of these courses is paired with a Boilermaker. I happily chat to the guests about the philosophy of food and drink pairing as I serve them.
9pm:
I finish up after the dinner and post-work drinks rush as I've been here all day. But it's not quite time to head home yet. I swing past one of my favourite beer bars (apart from Boilermaker House, d'uh) to see what's on tap. If there's a tasting or a tap takeover on, this is a great opportunity to network and make new connections. Especially after a pot or two, I never shut up, so making conversation comes easy to me.
1am:
Time to crawl into bed. I take off my makeup, get into comfy clothes, and eat something I've meal prepped on my day off while watching an episode of a drama on Stan. Lately I've been loving Breaking Bad and Godfather of Harlem. Then I'll have a cigarette and a cup of tea before drifting off. Oops, don't forget to set another three alarms for the morning — tomorrow is a big day.