Over the last few months Schweppes have been on a quest to find Australia's best G&T. Well their search is almost over after having whittled down a ton of amazing entries from the length and breadth of the country.
The five finalists for Schweppes' Australia's Best G&T comp are (in no particular order): Elyssia Wormald, Eau De Vie, Sydney, Tim Greening, Bootleg, Sydney, Chris Hysted, Black Pearl, Melbourne, Barry Shaun Byrne, Gin Palace, Melbourne and Owen Collin, Chandelier Bar, Adelaide. Each of the finalists will receive accommodation and flights to Sydney BarShow plus $500 in cold hard cash. After competing on the Mixology Stage at BarShow the winner will walk away with a trip to London Bar Show 2011 with $5000 spending money to boot!
Michael Da Costa-Alves, National Sales Manager for Schweppes Australia's On Premise business, was impressed by the quality of entrants.
"I would like to acknowledge the high standard of all the entries, the incredible creativity, and give honorable mentions to each of those on the list below who didn't make the final five but certainly would have been worthy finalists," commented Costa-Alves.
ADVERTISEMENT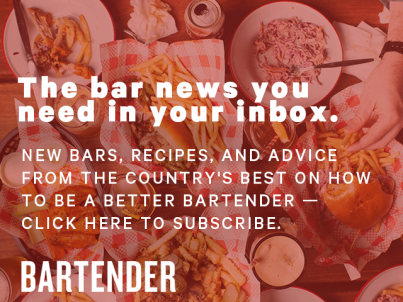 &nbsp
Honorable mentions go to Luke Ashton, Corner House, Sydney, Luke Redington, Eau De Vie, Sydney, Reece Griffiths, Victoria Room, Sydney, Hugo Burton, Hippo Bar, Canberra, Warwick Coleman, Double Happiness, Melbourne, Doug Tasic, Botanic Bar, Adelaide, Marco Noe, 399 Bar, Perth, and Bill Bewsher, 399 Bar, Perth.
Make sure you register for Sydney BarShow and purchase your 2 Day Seminar Pass to watch the five finalists battle it out for honour of having created Schweppes' Australia's Best G&T on The Mixology Stage, Wednesday 22 September, 3:15pm.