There's something afoot in the bars of the Top End: from hosting their first ever round of Reematch!!! Beeyatch!!! (the independant comp that values speed and a good brap!! above all else) to more training intiatives and new venues, Darwin is getting more attention from the rest of the country. There's none more vocal in their advocacy for the Darwin scene than Jason Hanna, as he pushes for a higher standard and better bars. We had a chat to find out more.
What's the attraction of the bar business for you?
If you asked me when I was young and single, I'd have said it was to meet girls!  But really it's the people you work with, the positive of a transient industry is that you never know who is going to join the team next. We've said goodbye to a lot of friends over the years but we also make many new ones. Everyone has something to teach you, you just have to be willing to learn.
How did you get involved in the business — where did it start?
I saw [the movie] 'Cocktail' back in '89. Then after matric I got a job as a glassy at the casino in Darwin and that was it for me! All I wanted to be was a bartender in the shiny, busy cocktail bar, Sweethearts. Then in 1995 the opportunity came up to buy into a restaurant, Nirvana with my business partner (TT Thai — the brains of the operation) and that was it!
ADVERTISEMENT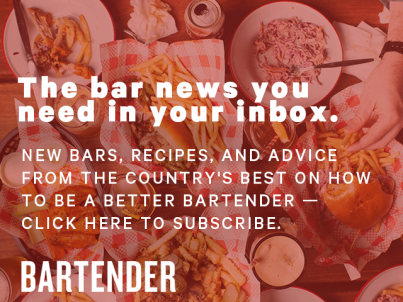 &nbsp
Tell me a little about your businesses.
We currently operate Nirvana, a funky little Jazz/Blues Thai-Malay-Indian restaurant that is like a rabbit warren and a great little cocktail bar. The Arch Rival is a suburban pub/nightclub with fantastic food. The Deck is the flagship, 500 capacity, with a focus on quality beers, Asian tapas, live music and the home of Darwin's biggest Sunday Sesh with local & interstate DJs banging out Electro House all arvo. We have Pulp Kitchen cafe/fish 'n' chipper, Hungry Joes Pizza & Ribs, Yum Cha Chinese Restaurant and just recently opened CHOW, a funky little Vietnamese/ South East Asian eatery with an Asian inspired cocktail and  drinks list. Our next venture is to opening a cafe at the Darwin Botanic Gardens early next year.
How do you manage the challenge of multiple venues? 
It's all about having great and reliable managers and staff! We employ local people and try to find those that are looking for a career opportunity.
How have you evolved as a business operator since the beginning?
A visit to Bar Week with the crew in 2012 opened my eyes to how large groups such as Merivale and Keystone successfully operate, so I have been working since then to group all the venues under the one banner. It makes the staff feel they are part of a bigger picture, allowing movement through multiple venues and opens up career opportunities for them. I'm a massive fan of Keystone and the way they operate. If we could be half as good as them then were on the right track.
You've been active in promoting professionalism and a dedication to the craft of bartending in Darwin. How has the scene changed in Darwin since you've been involved?
I was lucky to be taken to World Class 2012 to watch Tim Philips own it! Coming back I had a hard-on for the bar and so I packed up a half dozen staff and we attended Bar Week. It was eye opening to watch them and what each one was excited about. I realised that for too long we had been whining about there not being any quality bartenders in Darwin, and that I was in a position to do something about that. That these kids do want to learn, they do want to improve and all we have to do is give them the tools. Jeremy Spencer from West Winds Gin came up and gave me a hand to get started. We held our first Reematch!!! Beeyatch!!! (with Paul Mant's blessing), then a cocktail comp and so on… Competition breeds fierceness as Ben Tua would say!
What excites you about the Darwin bar industry? 
That it is a blank canvas, and with some help who knows where we can take it.
What does it need more of? Less of?
More involvment by owners/managers. More local staff that want to dedicate right now to being the best they can be! More training and help from the brands!
Less southern brand managers thinking that we are similar to them. We are so far away from the rest of the country we may as well be in another. To think that they can get their brands and product out there the same as they do in VIC, SA, NSW etc then they never will. We are more similar to WA logistically than anywhere.
Where do you see yourself in five years? Anything exciting on the cards?
I want to open a bottleshop with every product I can get my hands on, whether it moves volume or not. I could then wholesale to those that want something different. I'd have a walk in cheeseroom, charcuterie and a test bar for lessons and tastings. And an office that overlooked it all!
Are there any local or international bar operators that you admire? Why?
Local – Brian Boyle that manages the local Parap Tavern and is a champion as without his help and leadership I don't think we could be pushing the bartenders as far as we have right now. It's two steps forward, one back, but either way we're still one up! Jeremy Spencer from West Winds Gin has also been a massive help and support base. Keystone are on the ball with everything they do, and I love the lads at Bulletin Place, doing their thing their way!
How important are staff in operating a successful business?
Without good staff there is no good business!
What advice would you give to people who want to open their own bar?
Stop talking about it and do it!
What are you drinking right now?
As I type this I'm smashing a couple of  West Winds Cutlass Gimlets, but I'm totally addicted to mezcal and great tequila!