The Indie Spirits Tasting Perth is less than four weeks away. For just $55 you will have access to over 25 suppliers and 120 boutique spirits, delicious bar snacks, as well as intimate tasting seminars that take a deep dive into craft production and great hooch. Indie Tasting Perth will be held at the Flour Factory from on Wednesday 15th March from 5pm till 8.30pm. Click here to buy your tickets now.
Making its first appearance at the Indie Spirits Tasting is the Ironbark Distillery from the Hawkesbury region of New South Wales. They will be showcasing their 313 Dry Gin, which recently took out the title of Australia's best traditional gin at the World Gin Awards (part of the World Drink Awards). They will also be bringing along their 313 Dry Wattle seed Gin and their 4 week Barrel Aged Moonshine.
Master Alchemist and Ironbark Distillery Director is Reg Papps who opened the distillery with his wife Greta just three years ago. Their vision is to produce high-end spirits with a distinctly Australian twist. Reg honed his craft over a career spanning 26 years in industrial distillation, but when he was made redundant from Shell, he took the opportunity to transfer the skills learned to a much smaller scale and Ironbark Distillery was born.
"Belief in dreams is an integral part of human nature and I would rather suffer the consequences of failure than die wondering, or watch the skills of long forgotten trades be relegated to the pages of history books," says Reg.
The distillery produces six products – two gins, two moonshines, a vodka and a chai spirit – with Reg's creations combining Australian-grown grain with impeccable flavours that are proofed with purified, sterilized water sourced locally.
ADVERTISEMENT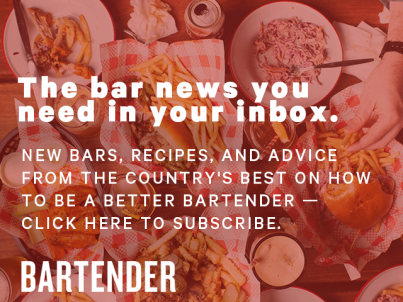 &nbsp
The spirits are filtered through a carbon filter system built by Reg, made in a specially-designed still and bottled by hand. Reg's still is a sectional fractionation column, constructed from stainless steel. "All of the internal components are fabricated from copper for the same sulphide removing qualities. Being of modular design it can be run in many configurations, depending on what flavour profile we desire. Our still truly is the heart and soul of this small distillery," says Reg.
Come along to Indie Tasting Perth and try their award-winning gin:
Ironbark 313 Dry Gin is small batch distilled and has a scent and flavour like no other. Our secret is perfect proportions of carefully selected, minimal ingredients and our specialised filtering process, allowing us to retain the superb flavour profile achieved during distillation. 313 Dry Gin stands out in the crowd. Tasting notes supplied by Ironbark. The Ironbark range can be viewed at http://ironbarkdistillery.com.au/
Indie Tasting Perth – The Flour Factory, Wednesday, 15th March. 5pm-8.30pm. It promises to be a day of good times and great spirits, and with tickets only $55 (Click here to get your ticket to Indie Spirits Tasting Perth now.) you're best to secure yours early. Open to both consumers and trade, this event caters to all those with an interest in unique spirit brands.
In 2017, Perth is the first destination for the Indie Spirits Tasting, with stops in Brisbane on Sunday the 28th of May at Lefty's Old Time Music Hall, and Sydney for Bar Week on Sunday the 17th of September at Restaurant Hubert.
To keep updated with all the distilleries, spirits, and seminars at the Indie Spirits Tasting events happening around the country, make sure to like us on Facebook, follow us on Instagram, and keep an eye on indiespiritstasting.com.au.