The Top 20 showdown of the Annual Australian Angostura Global Cocktail Competition is to be held at Cargo Lounge 1-5pm Monday 8th November and anyone who can make it is invited down to watch.
Following this, the Top 5 will go head to head on 'The Pontoon', which will depart from King St Wharf at 6:45pm along with those who are lucky enough to have scored an invite! The winner will get the chance to fight it out in Trinidad, March 6 2011. Good luck boys and girls!
island2island Beverage Company recently launched their Annual Australian Angostura Global Cocktail Competition giving one lucky bartender a return trip to Trinidad with $2,000 bling to splash around wherever they please.
Angostura has everything you could possibly need to create an amazing cocktail – great rums, heritage bitters and if you take the top prize you will be able to mix in a healthy dash of Caribbean culture.
ADVERTISEMENT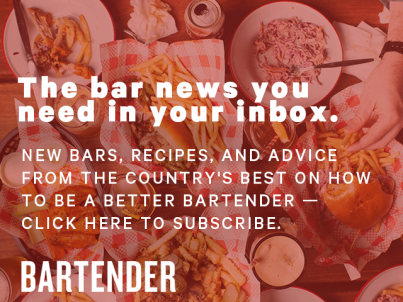 &nbsp
The Australian winner will not only get the chance to mix it up in the Global Finals, they will have opportunities to visit the Angostura distillery and spend time with the master blender. When the hard work is over, you can sit back and relax on the miles of uninterrupted beach and swim in pristine waters.
Stephen Cipriani from island2island said: "This is an amazing opportunity for an Australian bartender."