Photo: Ben Gattegno, Petty Thieves
Chad Hanson (Eden Bar), Shaun Pattison (Cushdy) and Eoghan O'Neill (Casablabla) from South Australia win the 42Below Cocktail World Cup National Final. Held at 42Below first-pour venue and all-round hipster hive, Bondi's Beach Road Hotel, SA now go on to represent Australia, in The Land of The Long White Cloud, at the International Final.
Finalists dressed as oompa-loompas, The Mythbusters and whatever else was in the bottom of their suitcases to serve our panel of esteemed judges their 42Below Signature Serve. Their concoctions were put under the microscope as was their nerves as our Judges considered their drinks with two minutes of deliberation and a lot of quiet whispering on stage.
Round two of three was the Mystery Box Round. Participants selected a box of mystery ingredients together with a base 42Below variant and, under shockingly loose timekeeping conditions, challenged to build the most delicious drink they could. Teams garnished garnishes, blended curry paste and hollowed out pineapples in an effort to sway our judges.
Round Three started at a frantic pace. Before arriving at The Beach Road, our mentors met their teams in China Town with an cash-stuffed envelope. From there they went in search of ingredients and serving vessel for a Punch. Another hotly contested round. All our 42bel-ologists produced stunning hot and cold drinks before serving them to the crowd.
ADVERTISEMENT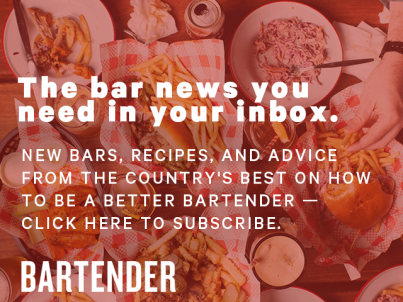 &nbsp
David Spanton from Bartender, Jason Williams from Keystone Group and Kristie Asciak judged the competition. Combatants were judged on a combination of their theatrics together with their finished product. Composure, performance, balance, originality, visual presentation and product flavour were all rated.
South Australia's finest will now put their muddler where their mouth is, play hardball with their highball, and square up against Startenders from around the world who also fancy themselves …
42Below. Choice!