After three years running the influential Brisbane bar, Canvas, the four partners behind the venture are selling the bar and moving on. "After three years of great success within the Australian bar scene we have decided to sell Canvas," said Bonnie Shearston, one of the partners and a member of the Australian Bartender advisory panel.
"With Public going from strength to strength and a new opportunity in sight we have decided it is time to let go and focus on things to come. All four partners are leaving Canvas and it will be taken over by two gents, Bodie [Schofield] and Dan [Rodriguez]," she said.
Canvas was set up in 2010 by Shearston, Tom Sanceau, and Marco and Emily Nunes. The bar won the Best New Bar Award at the 2011 Australian Bartender Bar Awards, took out the title of Cocktail List of the Year at the 2012 Australian Bartender Bar Awards, and has had some talented bartenders come up through its ranks. Shearston and Sanceau set up their other venue, Public, at the start of 2012; Marco and Emily Nunes are opening the doors on their next project, Papa Jacks, in the coming months.
But what will come of Canvas? "[The new owners] will keep it trading as Canvas and have some exciting things in store," said Shearston.
ADVERTISEMENT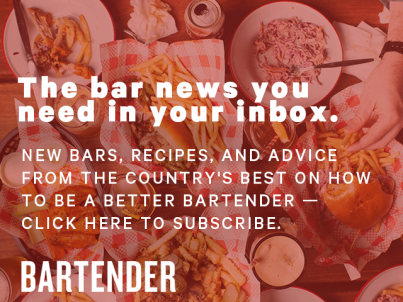 &nbsp
Schofield's background is in hospitality, whereas his business partner, Dan Rodriguez' background is in marketing and advertising. It was Rodriguez' return from a three year stint in Amsterdam (where he spent time working in hospitality) that prompted the two to begin looking for a bar.
"I've always been interested in having my own venue," said Schofield, "and Dan came back and threw the idea out there."
"Then Canvas came up and we thought, there's definitely something we can do with that," he said.
The pair have plans to build a beer garden out the back, which will "have an industrial feel, but we want to keep it quite arty," said Schofield. They're keen to reinforce Canvas' emphasis on cocktails, but are looking to add other aspects — like the installation of beer taps — to the bar. "We want to do a fair bit more with food; we're putting in more of a kitchen than there is [now]," he said, wih plans to open for breakfast on Saturday and Sundays. There'll be tapas and share plates and other "drink-oriented food," he said.
The pair will take over Canvas as soon as the licensing and council paperwork is finalised. "We were hoping it would be earlier, but right now I think it could be as late as July the 1st," he said.