People always ask me how it is I came to be a sommelier. It's not exactly the kind of job where as a kid you grow up thinking: wow I would love to be a sommelier!
I grew up in hospo, my parents bought their first restaurant when I was five. They worked ridiculously hard and I remember spending a lot of time with my two younger sisters in the restaurant in those early days. I guess being in that environment really rubbed off on me.  Food and wine was a huge part of my family's life. The restaurant was like a second home, the people in it a second family.
When I was 14 I started helping out in the restaurant during school holidays; I was hooked, and I knew I was going to make a career out of hospitality. By the time I was 18 I was managing my parents' second restaurant alongside my now brother in law and I really started to develop my passion for wine.
With the decision to make hospitality my career I moved to Sydney in 2007. I started working at then two-hatted restaurant 41, an institution of Sydney's fine dining scene. I started at the bottom, polishing glasses and running food; we worked huge hours and only the ones who did the hard yards made it onto the floor. The wine list was superb and I just had to get involved. After six months I got my opportunity and I dove headfirst into it.
ADVERTISEMENT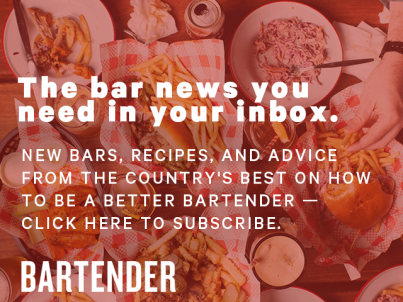 &nbsp
I moved to Berowra Waters Inn when it opened and after a year took on the head sommelier role. I spent a lot of time at tastings, reading, travelling around wine regions; that wine list was a big challenge.  I remember one older gentleman asking me in front of his group of friends to send the real sommelier over during one lunch service.  He didn't trust the palate of a young girl. I got a few of those comments over my time in fine dining; it was a bit of a boys club then. I think it drove me to be better and more determined to really nail it. In 2009 I also sat my first set of examinations with the Court of Master Sommeliers: I strongly believe that knowledge is power and hands-on experience is really important, because we work in a hands on industry. I invest a lot of time in training whether it be attending education programmes, going to tastings, working on vineyards, or meeting
with winemakers.
In 2011 I was lucky enough to be offered the amazing role of group sommelier for the Keystone Group in Sydney, overseeing the wine offerings in all 15 of Keystone's venues. This has been a huge step in my career and it's such an exciting and dynamic role. As the company has grown so has the number of women in key roles throughout the group which I think is fantastic. I think in this industry, like many industries, it's sometimes harder for women to get their foot in the door in key roles which is why if you want them you have to work your ass off and fight for them and go in leaving the people you want to work for in no doubt that you are the right person for the job.
Education is key and so is having great mentors: I don't think you can't move forward in your career without these two things. There were times in my career where I just needed to feel reassured I was doing the right thing and making the right decisions particularly in those early days, and it is great to have guidance from other women who had been there and done that.  Working under your mentor or volunteering your time with them is a great start. Other people will pick up on your passion and determination.