It was an appropriately large evening to send off a bar that has had an inappropriate influence (in the best of ways) on bartenders around the country, and a fine way for Australian Bartender to celebrate its 150th issue. There was tequila, nudity, lay-backs, tequila, strippers, and then some more tequila. We've curated a few of the photos that were safe for publication in the gallery below.
Thanks again to all the bartenders young and old who came out to make the night the sodden success that it was, and a very big thank you to the suppliers who came to the party with stock — big shout outs go to Vanguard, Think Spirits, Campari, Brown Forman, Bacardi Lion and Diageo for their support on the night.
It was a night we're sure all will remember for a long time — or at least parts of it! 16 years of getting Pacifico'd, 150 issues of Australian Bartender, and an appropriately large hangover to suit.
As Phil would say, "love this town!"
ADVERTISEMENT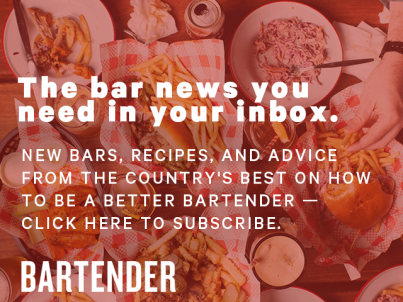 &nbsp
[nggallery id=102]