It might be a dreary, wintery Tuesday, but there's nothing like a little competitive cooking show fun to brighten your day.
Leeroy "just like Tom Cruise in the movie Cocktail" Petersen (Twisted Liquid) and Barry "round of applause for the beard" Chalmers (Swillhouse) square off in the bloodsport that is Ready Steady Cook.
Leeroy is at his animated, flair-tending flame-throwing best, and Barry throws in a few hip thrusts for good measure.
Click here to watch the video.
ADVERTISEMENT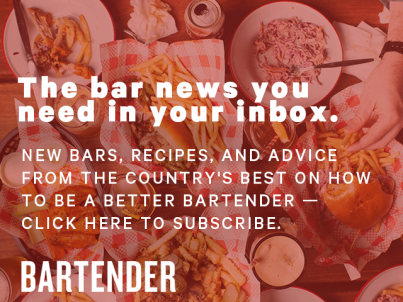 &nbsp
Alternatively, you can check out the show's Facebook page, which isn't this spoof page here.