Beer can be a pretty blokey thing: the fact it's so intwined with the culture around the pub in this country, with the legacy of the six o'clock swill — heck, the rougher pubs used to be known as bloodhouses not that long ago — means that it has had a reputation as a masculine beverage for a while.
But that shouldn't necessarily be the case, particularly with the new wave of craft brewing sweeping the country. Today it's more a case of drinking better beer, than a bloke downing a dozen schooners before stumbling in to see his wife and kids.
And Two Birds Brewing is one of the leading lights in the craft beer movement. They've just embarked on the move from gypsy brewer (where they use other people's breweries to make their beers) to owning their own shiny brewery. Their beers have won awards at shows across the country. And they just happen to be the country's first female owned and made brewery.
"The majority of the population who are just discovering craft beer, as well as all of the amazing breweries that are around now, tend to be a little shocked at first but warm to the idea that girls can make beer too, once they've tried ours and see our passion," said Danielle Allen, one half of Two Birds Brewing.
ADVERTISEMENT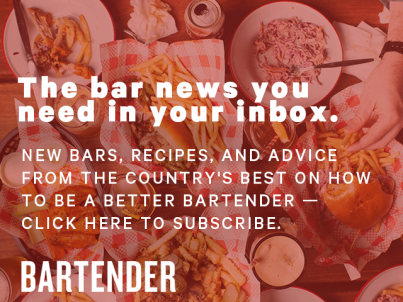 &nbsp
The craft community has been pretty welcoming, according to Allen.
"We have received nothing but support from our fellow craft beer competitors and enthusiasts. Jayne Lewis (Two Birds brewer) has a reputable brewing background, with 10 years under her belt," she said. "And this has definitely contributed to the acceptance of Two Birds as a worthy craft beer brand."
Gender doesn't really come into things when they're brewing, either.
"We brew the beers that we want to drink and I'd say most brewers do the same. Whether that means ours are "girly" and theirs are "blokey", I suppose can only be answered by the individual."
The journey from the initial idea to developing your own brewery isn't a quick or easy one, said Allen.
"It's been almost three years since we left our 'real jobs' and it has been a lot of hard work to get to where we are today — also a lot of fun… too much fun!" she said.
"We both left our jobs (I was at Woolworths and Jayne was at Mountain Goat as Head Brewer) in June 2011, after we had worked at night and on the weekends for about six months on our business plan. It then took us four months to research our options in terms of brewing facilities, develop our brand and marketing plans, as well as logistics and warehouse partners. We chose to go down the contract brewing path, to focus on recipe development and to establish our brand and distribution, before we attempted to raise the finances to purchase a brewery," she said. Their first beer, the Golden Ale, launched in October 2011, with the Sunset Ale following in May 2012.
"In April 2013 we decided it was time we stepped out of the daily running of the business to refocus and re-energise ourselves.  We headed off to the US to attend a conference and immerse ourselves in the craft beer scene over there. It worked, we both remembered why set out on this journey and knew more than ever, that what we wanted and to an extent needed (to succeed) was our own brewery. We were determined to make it happen!
"We returned from OS and worked night and day to finesse plans for phase two of our business. By July of last year we were confident in ourselves that we were ready to take the next step and personally invest further capital into Two Birds for our future. Seven months on and our equipment is arriving from overseas, we have a location and we're knee deep in permits, councils, builders, plumbers etc," she said.