During Sydney Bar Week last September we announced the Bartender Magazine Top 100 Most Influential List sponsored by The House of Angostura, and we unveiled the Top 10: the people who have led the charge to make this industry the innovative and entertaining game it is.
We've already published our interviews with the top seven on the list — Michael Madrusan, Anton Forte, Martin Lange, Paige Aubort, Matt Whiley, Sam Egerton and Ollie Margan — and today we hear from number eight on the list, Jenna Hemsworth.
You may know Hemsworth as the 2018 Bartender of the Year or as the winner of last year's Australian BACARDÍ Legacy final, or caught her behind the stick at one of the Swillhouse group's venues. Since we spoke to her for this story she has left Swillhouse, and is exploring new avenues.
In the meantime, here Hemsworth shares some advice on making a career in the industry, her thoughts on the ideal bar experience, the trends she wants to see this year and more.
#8. Jenna Hemsworth
Swillhouse, Sydney
Where do you see the bar world heading in 2020 — what do you want to see more of?
I say this every year but a focus more toward simple drinks, well thought out and perfectly executed classics —  with a great focus on customer experience.
ADVERTISEMENT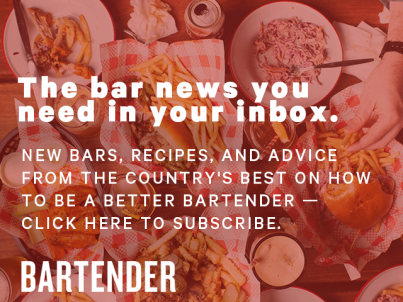 &nbsp
Within the industry, I'd love to see more people getting behind moderation in drinking and focusing on their mental and physical health.
What's your idea of the ideal bar experience?
Toeing that line between your host/bartender being present but never intrusive. Being a welcome presence or there for a chat or conversely reading the customer and not being too forceful if they want some quiet time.
What are you working on at the moment?
Well I've taken on a pretty big role that I've been chasing after for a while now (beverage director for the Swillhouse group) so I'm really going to be focusing all my energy on creating some really great cocktail lists and drink offerings for the five venues.
Maybe we'll throw a comp in there for good measure to make sure I don't get rusty but that might be it!
Who has been a key mentor in your working life and why?
I've been lucky to have a couple and it wouldn't be fair to try to list them all for fear of missing anyone. But from the first day I stepped foot in a cocktail bar I've always counted Sean Baxter (of Never Never Distilling Co) as someone I've always looked up to for advice and support. I still do 10 years later!
What advice do you have for younger bartenders wanting to make a career?
Take care of yourselves. Seriously.